O T H E R S
My original intent was to document my travels to the places where I spent considerable time. For example, I have visited the
Philippines
on several occasions and I spent more than three months in the
Netherlands
at a stretch. In
Penang
, I clocked in far more stays than I had originally intended to (a happy occurrence by the way). Using the same measure, I did not think I gained enough of a flavour, to dedicate standalone pages for some other places. But then again, in my brief stays at Hong Kong and Myanmar, I still found enough material to form preliminary impressions.
Never say never, huh?!
---
Myanmar
Myanmar, also known as Burma, is a country bordering India, Bangladesh, Thailand and China. Its new capital city is Naypyidaw, but I had the opportunity to visits its former capital, which is Yangon (or Rangoon - I am sure many Indians have heard of the melancholic, distinct rendition by
Shamshad Begum
of "Mere Piya Gaye Rangoon"). But it was only in 2006, when I had school mates from Myanmar, that I became more aware and interested of its distinctive people and colourful history. The dominant people in Myanmar are the Bamar, Mon and Pyu people. But there are many ethnicities in Burma: the Shan, Kachin, Red Karen, Karen, Chin and Rakhine. Bagan (yes, the same place that had stupas by the tens of thousands!) formed the ancient capital of the Burmese empire, until it became part of British colonial empire, administered together with India. I wonder if this partly explains, along with the shared border, some of the subtle but still strong Indian connection (betel nut chewing, some Indian influences on local cuisine, maybe the longyi too). Burma saw much conflict during the WWII. The Thailand-Burma railroad (Death Railway) from Kanchanaburi, Thailand over the River Kwai to Burma was built by POW labour. Aung San led the struggle for freedom and the Union of Burma was formed in 1948. Today his daughter and National League for Democracy leader, Aung San Suu Kyi is and has been a strong proponent for democracy. The country has also seen military coup and demonstrations against the military junta government. With my trip made in December 2016, I hope I can show off a bit more beyond the first impressions of thanaka and longyi, in the content below.
Shwedagon Pagoda
The Shwedagon Pagoda is also known as the Golden Pagoda. It is a stunning stupa made of bricks covered by gold plates. Its height was enhanced successively and today it stands at 99m. It is situated on Singuttara Hill, to the west of Kandawgyi Lake, and dominates most photos taken of the Yangon skyline. Shwedagon Pagoda is also one of the most sacred Buddhist sites in Myanmar (it is believed to house strands of hair from the head of Gautama). I could not find out when exactly it was built. But there is documentation that states that it has been around at least since the tenth century. It was progressively built upon over the years.
---
Yangon Central Railway Station
Yangon Central Railway Station is located in downtown Yangon and opens the way to places such as Naypyidaw, Mandalay, Shwebo, the Shan hills and the Taninthayi coast. The 1877 British built station was destroyed during their retreat in 1943 in the face of advancing Japanese forces. The current station makes use of traditional Burmese architectural style. Today, the Yangon Central Railway Station is a designated landmark since 1996. The train is very basic; open windows, open doors and with worn out seats, but it is just fine to put in a bit of a distance between oneself and the city center. It is also a good way to see some locals and general life. The train is connected from within, so it is possible to walk from carriage to carriage.
---
Mahamuni Buddha Temple
The Mahamuni Buddha Temple is a Buddhist temple and major pilgrimage site in Manadalay. Literally meaning The Great Sage, it is central to many devotees. Apparently, the Buddha visited the Dhanyawadi city of Arakan in 554 BC. After casting the Great Image, the Buddha breathed upon it, and thereafter the image became the exact likeness of the Mahamuni. The King of Arakan, his Chief Queen, her retinue of 1600 ladies in waiting and an entourage of ministers, generals and officials paid homage to the Buddha. Also famous to be seen here are Khmer bronze at of a mythical lion and a statue said to be of Shiva, in addition to a triple headed elephant also known as Airavata. There is a monastery for monks and shopping arcades leading to the main shrine, selling religious paraphernalia such as incense, candles, rosaries, flowers, robes, sandals etc.
---
Su Taung Pagoda and the Mandalay Hill
Mandalay Hill is a 240 metres hill that is located to the northeast of the city centre of Mandalay. Mandalay Hill is known for its abundance of pagodas and monasteries, and has been a major tourist as well as pilgrimage drawing site. At the top of the hill is the Sutaungpyei or Su Taung Pagoda. I have to stop for a moment here, to emphasize on the truly mesmerizing panoramic view of Mandalay to be admired from the top of Mandalay Hill. My travel mates and I had engaged a vehicle to reach this place, in view of time constrainsts, but I can testify that it is worthwhile to climb up its stairways. We visited this gem of a place in the early hours of the day, but I cannot imagine that the views would disappoint anyone at any other time of the day. The interiors, with the glittering mirror works, were every bit as attractive at the dazzling exteriors. There are some covered stairways, lined with shops selling religious materials. ​
---
​U Bein Bridge

Crossing the Taung Tha Man Lake near the town of Amarapura, U Bein Bridge is pedestrian teak bridge of 1,209m length. This is a fascinating place as it is the oldest and longest teak bridge in the world. It is situated quite far from Mandalay and there are still tourists visiting it by the busloads. The bridge itself feels a bit rickety, with gaps visible among the floorboards. But it only took me a short while to get used to it. Once I was aligned, it was a pleasant walk, taking in the activities on the bridge and below. Construction started in 1849 for a period of two years. Today, it is both a widely used feature for the locals and a tourist attraction. What I found interesting was that the lake was also being used as a fish farm and I could even see a few men on boats, herding a gaggle of ducks.
---
Kandawgyi Gardens, Pyin Oo Lwin
Aka the National Botanical Gardens, this is a 177 hectare botanical garden located in the Alpine town of Pyin U Lwin, situated at an elevation of 1000 metres. It was established in 1915 by Alex Roger, a Forest Officer. It later gained official recognition and was declared a Government Botanical Reserve, further followed by the designation of Botanical Gardens. Today it is used to promote extensive ecotourism in Burma.

---
Buddha Hair Relic Pagoda, Botataung
The Botataung Pagoda is a highly revered pagoda located in downtown Yangon, near the Yangon river. The pagoda apparently contains a sacred hair of Gautama Buddha. The name arises from the legend that one thousand military officers of the king arrived to pay their respects and welcome the relics of the Buddha, brought from India more than two thousand years ago. During the WWII, the pagoda was bombed and completely destroyed and had to be rebuilt. The relics apparently include precious stones, ornaments, jewellery, terracotta plaques and Buddhist images.
---
Golden Palace
... coming soon...
---
Mandalay Royal Palace
... coming soon...
---
Kuthodaw Pagoda
Kuthodaw Pagoda is a place in Mandalay with hundreds of stupas, laid out in neat and tidy lines. It is often referred to as the world's largest book, with 729 stone inscriptions in stupas that each contain teachings of Buddha. The inscriptions are in ancient Pali and efforts are underway to study its teachings. It is a large, sprawling complex and I got the impression that in addition to serious devotees visiting and praying, there were also visitors who secured a quiet, shady spot to sit down and chit chat with one another.
---
Hong Kong
Before the transfer of Hong Kong to China in 1997, it had been a British colony for nearly 150 years. One of the Asian Tigers, Hong Kong is a leading financial centre, port, originator of the hashtags #residensity and #Kongcrete, and a mix of rural and urban landscape. Passing to the British crown at the end of First Opium War, there are strong influences of the British administration. The area of Victoria which is today known as Central and then the Kowloon area have historically been on the tongue of travellers. During WWII, Hong Kong fell to the Japanese (same as Singapore). Being a free market after WWII, Hong Kong gained much economic success. In the following content, I squeeze what I could capture in a handful of days and nights in HK.
Victoria Peak
It is possible to walk up to the peak but we (my travel companion and I) took the Peak Tram to arrive at the Peak on our first evening in Hong Kong. The Peak Tram Lower Terminus is easily reachable by foot from the Central MTR. There was a formidable queue, but the ride was offered us fabulous panoramic views of Hong Kong. There is also a Historical Gallery, before boarding the tram. It is possible to buy single or return tickets. By the way, the St John's Cathedral is close to the base station, which we visited on another day. At the top is a sky terrace, which has another ticketed entry. The views from the top are seen in gazillion photos on Instagram and other social media. We wanted to see the evening lights, which were glittering from the skyscrapers in the distance. The most recognizable is the Bank of China. We went in the so called wet season and therefore, encountered at least some drizzle almost throughout our entire stay there. On this particular evening, we were at the terrace for about fifteen minutes before the heavens opened up. We scurried inside when this happened, feeling a bit of pity for the ones who were still lining up to enter the terrace. We had a pleasant dinner in one of the several outlets at the top, before making our way down to the base terminus. Then we were looking to take the MTR but ended up taking a scenic tram (a double decker one!) back to our hotel.
---
Tian Tan Buddha & Po Lin Monastery
Lantau Island is the largest island in Hong Kong, located at the north-western part of Hong Kong, and very close to the International Airport and Disneyland. After having taken the MTR to the Tung Chung station, we took the Ngong Ping 360 cable car by


Leitner


, a 5.7-kilometre long bi-cable cable car. This time however, we faced a very short queue. The top is also home to the Po Lin Monastery and the Tian Tan Buddha. The cable car runs close to the Hong Kong International Airport, over eight towers and forming a 25 minute aerial ride. This was another opportunity for us to take in panoramic vistas, however we were met with much hazy views. We wondered whether this was some pollution, as I was also prompted by my phone that the air quality was extremely unhealthy. However, long before our final approach, we could see the Big Buddha and the Po Lin Monastery. The Tian Tan Buddha, a large bronze statue of Buddha Shakyamuni, was completed in 1993 and is located at the peak of Lantau Island. First we visited the Po Lin Monastery and were accosted by a stunning prayer pavilion. However, photography was not permitted inside. After a while, we made our way up the steps to the upper platform, amazed by the details of the Buddha's robes. Access to the outside of the Buddha is free of charge, but there is an admission fee to go inside the gallery further one floor up. The monastery was founded in 1906 by three monks visiting from Jiangsu, Chinese mainland. We then descended and had a sumptuous lunch at an Indian place, close to the cable car station. We came down to the Tung Chung station and noticed an outlet store, where we went to look for running shoes for my companion. We did not find anything suitable, but the prices were certainly better compared to what we see in Singapore. Finally, we made our way back to Hong Kong island.
---
Lan Kwai Fong
Lan Kwai Fong was dedicated to hawkers before the Second World War, but underwent gentrification in the mid-1980s. It is now very popular with the expatriates and tourists. Our walk was mainly around Wellington Street and Wyndham Street, including the Hong Kong Fringe Club.
Lan Kwai Fong is one of Hong Kong's most popular nightlife and entertainment destinations (it prides itself on being called Asia's hottest spot), home to restaurants, bars and art galleries. Nearby are the office complexes of Central, so even on weekday evenings, this place is fairly crowded with revelers.
---
Man Mo Temple
Closer to noon, we decided to stop by the Man Mo Temple on Hollywood Road, before heading back to our hotel. Man Mo Temple is to the God of literature, Man and the martial god, Mo. Built in 1847, it is a complex of three buildings - one housing the shrine, the other with a small office for community affairs and the third storing, presumably, ashes of the departed. Apart from the prayer altars, what I found striking was a central, open courtyard that had giant hanging helical incense sticks. The afternoon sun made a pleasant interplay in the rising smoke, among all the lanterns. There is also an elaborately carved door at the entrance. The temple is now managed by the Tung Wah Group of Hospitals. It is a listed historic building and as such, is preserved as a Monument. It is easily accessible by the Central and Sheung Wan MTR .
---
Dragon's Back, Shek O
The Dragon's Back is a ridge in southeastern part of the Island. Standing within the Shek O region, it offers a pleasant respite from the hustle of the metropolitan city, understandably making it a much visited hiking trail. Not only that, it genuinely is a beautiful trail, With breath taking coastal scenery and offering a good mix of exercise without serious training. The starting point is accessible by bus service 9. It slowly enters in to a tree tunnel with plenty of shade and then ascends to the top, from where good views can be enjoyed all around. Again, we were met with a hazy view, but nevertheless, it was a good spot to sit down and sip some water, while the breeze ruffled our hair. From there onward, it was again under the foliage, sometimes with butterflies, squirrels and one shy Oriental Whip snake. It was also a hearty sight to see pet dogs off their leashes, investigating among the trails and generally being dogs, while their humans let them be. I highly recommend doing this for first time Hong Kong visitors. The distance of 8.5 km can be done in three to four hour, depending on how many/long stops you take or how distracted you get by the scenery. Food and water need to be planned in advance. Having conquered the Dragon's Back, we continued down the trail to the Shek O Beach, where we replenished ourselves on account of food and drink. And finally, we took the minibus to Shau Kei Wan. We were thankful that it was neither a blazing hot day, nor was it pouring buckets. We had cloudy skies and some drizzle at the worst.
---
Montane Mansion (or Fok Cheong Building), Quarry Bay
Hong Kong has incredible architecture. I remember the scenes from Bruce Lee movies and I already had a mental impression of how the architecture of Hong Kong would be. Arriving at HKU area, I was at first somewhat surprised to see the modern architecture (contemporary if one comes over from Singapore). But it was only after I settled in and got to travel around a bit that I could see a mix of new and the older ones. Hong Kong is reputed to be the city in the world with the most number of skyscrapers exceeding 150m. This makes apartment buildings of Hong Kong extremely photogenic. Among them is the unmissable destination of Quarry Bay. To get there, I took the tram from Kennedy Town to Shau Kei Wan to Tai Koo station. A short walk leads to the courtyard, surrounded by symmetrical buildings, chequered with balconies, windows and over-hanging air-conditioning units. I even saw professional as well as amateur photographers getting their versions of Instagram worthy shots. And then I realized that it is not really an off-the-way, hard to locate spot, but a must-visit highlight on your travel itinerary. It took a bit of walking around the neighborhood to get a feel of the local "mom-and-pop" businesses and the residents amusing themselves with some banter or board games. While I did not see any sign indicating that I was intruding on personal private space, I thought it made sense to be respectful. I had often heard of shoe box apartments, but being here, even though I was on the courtyard at ground level, I feel I got an incredible insight. I would not be surprised if there are many more such gems littering Hong Kong, worthy of being appreciated and even embraced. After having taken some shots on my wide angle lens, followed by the 50mm, f1.8mm lens as the daylight was fading fast, I made my way back to my temporary dwelling by the tram.
---
The Toyota Crowns of Hong Kong
The rickshaw was first imported from Japan in the early 19th century and it was a popular form of transport for many years, except that it was unsuitable for the hilly terrain of Hong Kong. The trams were yet to make an appearance then and taxis provided a public transport. Over the years several European cars were used but gradually they were replaced by the Japanese Toyotas and Nissans. The Toyota Crown is a widespread taxi in Hong Kong. Having seen a lot of these vehicles in
Singapore
almost a decade ago (and they all have been replaced by other makes), I was fascinated to see them still in use in Hong Kong. This car itself is one of Toyota's most popular variants, having sold this model by the tens of thousands. Even though the appearance of this car is not much to talk about, the design of the car states quality, affordability and reliability. It runs on a 2000 c.c. engine, is fairly light (the dashboard is mainly plastic, for instance) and apparently uses very simple mechanical constructions, thereby lowering maintenance costs considerably. Today, there are more than 18,000 of these red liveried taxis in Hong Kong, in addition to New Territories taxis and Lantau taxis.
---
The Ding-dings of Hong Kong
Disclaimer: I have a soft spot for trams. I took them in
Kolkata
and several European cities. Even before my arrival in Hong Kong, I was looking forward to taking the double decker ding-dings (I had to smile at hearing this term the first time, since I could make out exactly how it was coined). Apart from Hong Kong, the only few places that can boast of having a double decker tram. Hong Kong Tramways is a tram system in Hong Kong running on Hong Kong Island between Shau Kei Wan and Kennedy Town, with a Happy Valley line. It was in 1881, when trams were first proposed for Hong Kong. It was already 1904 by the time the fist bodies of tramcars built in the United Kingdom were shipped in pieces to be assembled and installed in Hong Kong. 1912 saw the first double-deck tramcar was introduced. I am told that sometime in the later decades, rotating turnstiles were introduced at the rear entrance and coin drop boxes were fitted next to the motormen. As of 2017, there has been re-branding and adoption of a new logo, along wth the fairly commonplace practice of pasting of graphical advertisements on the exterior carbodies. Standard fares are 2.30 HKD (regardless of the distance travelled) and it is even cheaper for children and seniors. I would say that if you have time on your hands, taking the tram could be a steal! "Catch a ride. Catch a smile!" indeed There is even a Party Tram (vintage trams decorated with lights on the exterior carbody); sadly I do not have a photo of those. ​
Powered by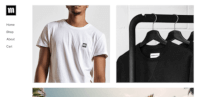 Create your own unique website with customizable templates.