S I N G A P O R E
Singapore has been my home for the better part of the past decade and therefore, a lot of places here are close to my heart. Some of the places mentioned below are ones that I visited several years earlier and not since then. Others are ones that I perhaps passed by several times, without reeeaally looking. As I started to put together this travelogue of sorts, it was only natural for Singapore landmarks (and not just the high profile spots) to feature heavily. In the coming period, I expect this page to grow a fair bit.
---
A Couple of Steps Back
Singapore started off as a trading emporium. The periods when it was known as Temasek and Singapura did not witness high flying affluence. The Dutch influence in the region was growing when, in 1819, Stamford Raffles signed a treaty with the Temenggong of Johor to establish a free, British trading post. Then population was then about five thousand, which quickly doubled in a period of 4 years. Nearby ports in the region (Malacca, Penang and Batavia) had a waxing and waning of fortunes. Rubber and tin demand were original drivers of growth. Shipping helped to further accelerate. Domestic market has always been small, forcing business to look beyond the region, therefore laying the foundations of globalization much earlier, when compared to neighbouring countries. Owing to the world wide shipping destinations, financial capabilities were required to get sophisticated and well managed. In recent decades, electronics manufacturing has also been a bedrock of national income. To foster a sense of belonging, citizens were provided access to flats with proper sanitation and piped water. Today, more than 80 percent of Singaporean households live in public housing and enjoy among the highest home ownership rates in the world. As the Government here often likes to put it, Singapore is a great place to live, work and and play in.
---
People
It is not only recently that Singapore has earned the adjective of cosmopolitan. In addition to local CMIO (Chinese Malay Indian Others) population, there have been Arabian, Bugis (Indonesian from around Makassar), Chinese, Indian and Armenian traders, shopkeepers and coolies, who created settlements, much before the arrival of Stamford Raffles. The first of immigrants into Singapore tended to be single men, often penniless and with no significant prospects back home. Raffles did envision tracts of land allocated as per ethnic communities, but this was not strictly enforced, especially since the first priority was commercial interest. At the turn of the century, more mainland Chinese women entered Singapore and formed families. Hadrami people (originally from Yemen) are another component of the multifaceted population of Singapore. Since independence, driver of immigration was the 4Ds: dirty, difficult, dangerous and domestic. For instance, domestic work is almost exclusively taken up by women from the Philippines and Indonesia. Similarly, construction and ship building industries employ sizable numbers of male migrants from India, Pakistan, Bangladesh, Myanmar and China. Being a city-state, the boundary between national government and urban development has blurred easily. The Singapore government has always promoted a harmonization of people, for instance, seen in the policies of flats allocation by the Housing Development Board. The contribution of this community to Singapore is tremendous and in recent years more initiatives (both by individuals and the government) are striving to make these individuals part of the mainstream community.
---
Trade
In the 60s and 70s, it was becoming clear that Singapore could not rely much longer on its role as an entrepot. There are other competitors to the ports of Singapore – PTP, in Malaysia, and the proposed Kra canal in Thailand. population (1.6 million in 1961, nuclear family size of5.6 in 1970). The aim of the Government of that time was to increase the number of jobs for young people entering the workforce each year. Post independence, the transformation into a knowledge based economy was prioritized and multinational companies from overseas were invited through tax breaks and other 'soft' lures to bring in their knowhow and invest in Singapore. They did, and also brought along their modus operandi. Towards the late 1990s, there was an economic slowdown which worsened after the World Trade Center attacks and the SARS outbreak. As Singapore increasingly became a developed nation, the population growth dipped while demand for skilled labour increased, leading to some wage inflation and a corresponding drop in the perceived competitiveness of Singapore. Regional countries have started in recent times to offer pro-business incentives which may have prompted some MNCs to explore cities in the Philippines, Indonesia and Malaysia. Singapore responded by shifting focus on innovation laden, higher value products and services. Also, the Singapore brand (clean and fair image, rapid enforcement of law and high quality of infrastructure) helped the city-state thrive in the new century. Petrochemicals and refining industry continue to bring in big money.
---
Identity
Post independence, in India, several streets were renamed after Indian personalities. Bombay and Madras (and some more cities reverted back to localized names) became Mumbai and Chennai. Conversely, Singapore has been incredibly comfortable with colonial tokens such as notable buildings of those times, streets named after British colonial personalities, their statues and so on. The physical landscape has also changed tremendously. Lau Pa Sat and the Fullerton Hotel once stood on the waterfront, but that is nowhere to be seen owing to reclamation over the last years. MNCs that flocked to Singapore, mostly from the US and Japan, and then also from Western Europe, brought an expat community that brought their values. This group has, to varying degrees, attempted to understand and integrate into the local fabric.
| | |
| --- | --- |
| | And demolition of landmarks today will almost always prompt a discussion surrounding the memories from yesteryear and intangible benefits of conservation. In my opinion, the outcome has largely been a positive one. The image on the left is taken from some time in 2007 (if I recall correctly) from the Singapore Flyer. The one on the right is from TripAdvisor and clearly shows the transformation! |
---
Powered by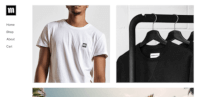 Create your own unique website with customizable templates.