My Backyard
In all my time in Singapore, I have stayed predominantly (six years and counting) in the Queenstown area. As the fortunes of Singapore ascended, along with a rapidly burgeoning population, the then British colonial government set up the Singapore Improvement Trust (SIT), which built Singapore's first public housing estates Queenstown (Stirling Road) and nearby Tiong Bahru. This organization was replaced by the HDB (Housing and Development Board) after WWII. Widely known as Singapore's first satellite town, it started off in 1952 during the coronation of Queen Elizabeth II. Prior to that, Singapore's central business area was bursting at its seams and it was decided to build suburbs, each complete with its own amenities such as shopping areas, libraries, schools and vocational institutes, and recreational features, such as cinemas, bowling alleys and sports cum swimming complexes.
Having helped myself to some of these facilities in the midst of the forever changing landscape of Singapore, I thought that a section on Singapore is simply not done without a walk through familiar turf. This area also includes the
Southern Ridges
. Queenstown holds many fond memories for its residents over the decades. A lot of the subsequent generations have moved on to other estates of Singapore, yet they retained strong ties and make it a point to visit their roots on public holidays, such as Chinese New Year, and over the weekends. There are even volunteer organized heritage walks over weekends and there is a dedicated
Facebook
page.
---
Gillman Barracks
Gillman Barracks was used for training for the National Service (NS). The Barracks had accommodation blocks to house military personnel, single as well as married. There were recreational facilities such as the Regal Cinema and a swimming pool. An Officer's mess was present on the other side of Alexandra Road which was later used by the Institute of Dental Health. Today it is used by the S. P. Jain Institute of Management. Some of the blocks have been demolished now and the remainders are used as art galleries and F&B establishments.
---
394 Alexandra Road
| | |
| --- | --- |
| | Situated on a low hill on Alexandra Road, this building once housed offices of the Malayan Railway, the KTM (Keretapi Tanah Malayu). To meet the demand of goods to be moved efficiently to Keppel Harbour for trade, construction of the railway line (which then ended in Tanjong Pagar) was finished in 1923. It goes all the way to the Woodlands Station in the north of Singapore, before joining mainland Malaysia and Thailand beyond. Originally it transported tin and rubber, later finished goods. The Tanjong Pagar Railway Station (gazetted a national monument in 2011) is not too far away from here. |
This building has not been in use for as long as I have been in Singapore and I have been told that it probably was used by senior railway officials. This two storeyed building has a tiled roof, brick chimney and an entrance visa a flight of steps. The structure employs a lot of timber. High roof and ceiling help to cool down the building in the tropical climate. It was gazetted a national building in 2014. As of 2016, it is not open to public and I do not have any information as to what are further plans surrounding this building.
---
Queensway Shopping Complex
Queensway Shopping Centre (for some time, it was referred to as an emporium) is a shopping center located on Alexandra Road in the Queenstown area of Singapore. Comprising of four levels and an apartment block, it was built in 1975. Although it has shops of all kinds of products and services, it has a high proportion of sporting goods and has become popular as such. Incorporating elements of Feng Shui, it has an octagonal plan. Apparently, the aerial view of this apartment block with the shopping complex looks like a palm with a coin in it. Apart from sporting goods, tenants include shops providing apparel, spectacles, printing services, tailoring services, coffee house and a tattoo parlour.
---
Alexandra Fire Station
Alexandra Fire Station turned operational in the year 1952. In the earlier days, it had a watch tower from where personnel kept a visual lookout over the Queenstown area and on visually detecting a fire/smoke column, would inform the control station downstairs. At the time of the opening, the fire station had space for four fire trucks. The imposing tower was also used to dry out the hoses. This station responds to areas in Alexandra, Buona Vista, Commonwealth, Dover, Pasir Panjang, Bukit Merah, Telok Blangah and Tiong Bahru. Since then, it has undergone much extension and today has a very modern fleet consisting of two fire engines, two Red Rhinos, fire bikes, HazMat vehicles, a foam tender, three ambulances and paramedic bikes. Today is stands next to the Queenstown Neighbourhood Police Centre.
Every Saturday, Alexandra Fire Station as well as several others (
Central Fire Station
) open up for free public tours, where visitors can explore a fire truck and try equipment such as water hoses with specialized nozzles. It was interesting to know that hoses can shoot up powerful jets of water (necessitating up to 4 firemen to stand front to back to brace each other and withstand the recoil of the hose) as well as create misty sprays (which are much more effective at dissipating heat of intense fires). Active duty firemen slide down the fire pole to demonstrate their techniques, some of which are quite different from the ones practiced by other fire fighting departments.
---
Alexandra Hospital
As the British military presence in Singapore increased, existing facilities were deemed inadequate and the construction a hospital began on Alexandra Road in 1938. During the Second World War, invading Japanese forces attacked the hospital and,
though protected by the Red Cross,
bayoneted hospital staff and patients alike, including one patient reportedly on the operating table. Others were taken as POWs and later sent to various prisons all over the island. Details are sketchy and post war, there were no prosecutions. In 1971, the British Military Hospital was handed over to the Government of Singapore. There are rumours that underground tunnels connect the hospital to the Fort Pasir Panjang (Labrador Battery), but they are untrue.
There are however some underground caverns near the administrative block, used probably to store medicinal equipment and supplies. They are not in use presently.
It is still a hospital but it has changed hands from Alexandra Health to National University Hospital (although the name Alexandra Hospital is still borne by the building).
There are spacious gardens around the hospital, including a butterfly garden. The environs of the gardens are very quiet, despite lying very close to the busy Alexandra Road. There is also a plaque, commemorating the soldiers and staff who lost their lives in WWII.
---
Archipelago Brewery Company

The former Archipelago Brewery Company at Alexandra Road was a well known brewery. This complex was opened in 1933 to produce the well known Anchor Beer. The site at Alexandra Road offered the advantage that it enjoyed close proximity to the Keretapi Tanah Melayu (KTM) railway tracks, which meant that the finished goods could be conveniently transported for export. Today, part of the complex is occupied by the Anchor Point Shopping Centre. The other portion lay across the Alexandra Road, which is where today IKEA stands.
They were connected by an overhead conveyor to transport bottled and canned beer, which could then be loaded onto KTM trains.
Once owned by the Malayan Breweries, it was taken over by the Japanese Army. After WWII, it expanded rapidly in the 1950s under Fraser & Neave. The final barrel of beer was produced in 1990 and the brew master house was gazetted for conservation in 1993. Today, this last standing structure houses a well visited Japanese restaurant. A prominent plaque reminds passersby of the history of this quiet building.
---
Bukit Chandu (Opium Hill)
Bukit Chandu means "Opium Hill" in Malay. I recall being told that there used to be an opium factory or processing facility of some kind. However, today this spot is known more for the last stand (Battle at Pasir Panjang) made by the Malay Regiment against the advancing Japanese forces during WWII. This high ground was the last point before the approach to the main ammunition and fuel depots (at present day Normanton Park area), British forces at Gillman Barracks and the Alexandra Hospital. The Japanese forces had entered Singapore from Johor (Malaysia) over the causeway. On 14 February 1942, the company under the command of Lieutenant Adnan Saidi, spotted a contingent of Japanese soldiers masquerading as Sikh soldiers. The company saw through this ruse and opened fire. However, the Japanese forces overpowered the young Malay regiment, both in numbers and fighting experience. As a last ditch measure, oil was let out from Normanton Depot and set on fire, in an attempt to slow down the attacking forces. The Japanese pressed on with their attack and the company men, including Lieutenant Saidi, did not survive. Today this quiet spot has been turned into a museum with video clips and several memorabilia on display. It is not a sprawling museum and can be comfortably covered in about a couple of hours. Entry costs two dollars and the place, standing on Pepys Road, can be accessed by public bus followed by a short walk.
---
Butterfly Blocks
The next interesting landmark that still exists is the Butterfly Block. This fondly derived name arose from the structure of the two HDB flats, the curves of which form a shape that resembles a butterfly's wings. Prior to this, HDB flats were simple rectangular plans. Butterfly Block was constructed to inspire more creativity and give character to the neighbourhood. The twenty storey block was inaugurated in 1973. It used to (and still does) shops and food centers at the ground floor.
---
---
Tiong Ghee Temple
Tiong Ghee Temple is reputed to be Queenstown's oldest Taoist temple. The original temple was built in 1931 as an attap hut in the Bo Beh Kang (Hokkien for "No Tail River") village. During the years of the Japanese occupation, soldiers would visit this village in an effort to procure women, but were routinely turned away. The Taoist deity is Guan Gong and there were cultural and social activities surrounding the temple. After WWII, the temple was enlarged and in 1968, demolished to make way for growing housing estates. In 1973, it was built at the current site, with traditional design incorporating a gabled roof with ceramic tiles and figurines. The entrance has a couple of meticulously and symmetrically carved lion dragons flanking the door. In addition are guardian lion statues with some rather intricate carvings. I have to say that the current caretaker, an elderly gentleman, was very pleased to chat and share his personal anecdotes on his growing up years in this region.
---
Ling Shang Temple, 1 Leng Kee Road
This is a small temple complex standing very close to Redhill MRT. One hand it is dwarfed by towering HDB blocks and on the other side, a row of showsrooms for automobile dealers starts. I have passed by this temple on countless occassions but rarely paid a visit. On a weekend walkabout, I visited camera in tow and was able to speak to the caretaker; unfortunately he did not speak much English. Nevertheless, he was very amiable and indicated that I was welcome to look around and take photos. I waited till the solitary devotee was on his way and enjoyed having this quiet sanctuary to myself. The painted front doors were adorned by fierce looking characters. The temple structure is small, simple, and I perceived, in reasonably good shape. What I was able to gather is that this area used to be a cemetery hill (known as Bukit Leng Kee) at some point in time. The temple was built in 1879 and then rebuilt in 1915. Intimately associated with the temple construction were Tan Boo Liat (wealthy Singapore philanthropist, great-grandson of Tan Tock Seng and a strong supporter of Dr. Sun Yat Sen), Low Kim Pong (successful trader, philanthropist and fundraiser for Singapore's oldest Buddhist monastery, Siong Lim Temple aka Shuang Lin Monastery) and Tan Kah Kee (successful businessman, funraiser for Chinese efforts and a survivor of the Sook Ching Massacre). The cemetery closed in 1923 and the graves were exhumed in 1963.
---
Thye Hong Biscuit Factory
The former Thye Hong Biscuit and Confectionery Factory once stood at the junction of Alexandra Road and Tiong Bahru Road. Then considered very modern, this highly automated factory, boasting of conveyor belts and packaging facilities, opened in 1935 to employed more than 200 workers. It produced biscuits by the ton and supplied a wide variety of biscuits, cookies and various confectioneries to the Malaysian Airways flights, among other customers. The factory wound up in 1982.
---
Sri Ruthra Kaliamman Temple
This temple was first constructed on a different site at Pasir Panjang Road in 1913. In 1971, the owner of the land sold the plot. The deities (originally ordered from India) were housed at a temporary site until a new temple was built to reinstall them. The new site was at Depot Road (opposite to the Central Manpower Base building) and construction started in 1980, with consecration taking place in 1983. In addition to worship, there are other activities such as lessons in Yoga and Carnatic music and wedding ceremonies. Consecration ceremonies are performed from time to time, for Hindu temples. The last time this was performed was in 2015, when priests from South India ascended up the gopuram to sprinkle Ganges river water. Located next to the Sri Ruthra Kuliamman Temple, are the Qi Tian Tan Temple (built in 1949 by Hokkiens from Fujian province of China) and Chinese columbarium of San Jiang Gong Ci Temple.
---
Holland Village
I visited Holland Village on several occasions over the past few years to catch up with friends socially, head to the Cold Storage in Holland Village Shopping Center or visit my dentist. But it was only one a recent visit with my camera that I gained a whole new understanding of this place. First things first, Holland Village has nothing to do with Holland. I had an impression that in the decades past, this area had perhaps been an enclave of the Dutch, something like Rochor (for the Malays) or Chinatown. This was further enforced by the windmill that used to stand at Holland V Shopping Mall, Lorong Liput. But actually, Holland Village is named after Hugh Holland, a British architect.

Lorong Mambong is a popular but short lane, full of restaurants (Indian, Italian, Mediterranean, Chinese, Mexican and more) and pubs. Some of them feature live bands and Friday evenings, the tables and chairs spill out on to the cordoned off lane.
Now demolished, there was an open air cinema, which would screen movies whether it was blazing sunny or pouring. The cinema had closed sometime in the 1980s.
This cemetery is quite close to the Commonwealth train station and I remember having seen it through the train windows several times, when passing over it. Built in 1887, the main building of the Hakka cemetery is now the oldest building in Queenstown and has a 99 year lease running since 1969. This plot holds rows of tombs with urns of ashes from exhumed graves, amidst several blocks of HDB flats and industrial buildings. Inside the main building, several tablets can be seen, belonging to people who have reserved their spots in preparation to be placed closed to their ancestors.

The Ridout Tea Garden lies between Queenstown and Commonwealth. The tea garden was built in a Japanese style. Later a KFC outlet opened, which is now a McDonalds outlet. As of 2016, the McDonalds has scaled down a bit and a new independent eatery is in the midst of moving in. Behind the garden, lies a conservation area comprising of 27 bungalows, formed by Swettenham, Peirce, Ridout and Peel Roads. In the early 1920s, a growing military presence necessitated the Public Works Department (PWD) to generate military estates for officers and their families. Today these bungalows are good examples of colonial living in the tropics.

India House, 2 Peirce Road
This two storey bungalow is attributed to wealthy businessman, Ong Sam Leong, who is buried at Bukit Brown Cemetery. This beautifully renovated Tudor bungalow is now known as the India House (it is the residence of the High Commissioner of India) and won the URA Architectural Heritage Award in 2009.
---
Colonial Terraces
The colonial bungalows were constructed in the 1930s for the officers of the British Army. The black and white bungalows featured Tudor architectural styles (complete with verandas covered with rattan blinds), which are conserved today. Some of the bungalows stand on massive hard wood timber. They are owned by the Singapore Government and in case of maintenance works, the exteriors must still follow the stipulations laid down. Residents of these rented bungalows enjoy the quiet environs, despite being a ten minute drive from the city center. The Wessex Estate and Whitchurch Road, where these bungalows stand on, form a pleasant place for visitors to stroll at a leisurely pace on a quiet weekend.
---
Colbar

Colbar is an eating house that once served as a canteen for the British army barracks site in the 1900s. Colbar apparently stands for "colonial bar". The original Colbar at Jalan Hang Jebat was described as a "glorified tin shed locked in a time warp". Today situated in Wessex Estate, Colbar is a quiet and, some say, nostalgic hideaway, serving from a menu that is a remainder from the British era. It is easily accessible on foot from the Green Corridor (formerly occupied by the railway tracks of the KTM railways) and is popular among local residents as well as expatriate families. The indoor seating area is from the yesteryear and the walls are adorned by photographs of teams from various sporting events. The early Chinese cooks for the British were mostly immigrants from Hainan in China, and were taught to cook British staples. The food is therefore, best described as Hainanese - British fusion fare. In addition to local coffee, Colbar serves a variety of bottled British and Irish beers and cider.
To be entirely frank, I did not find the fare to be very high up in terms of value for money (a plate of pork cutlet and peas, washed down by a cider will easily set you back by twenty five dollars). However, the rustic ambience and tranquillity are most welcome. Air-conditioning has not made its entry here yet. Perhaps that is the reason, why this spot does not figure as a highly advertised place to visit in Singapore. During my visit with some other like minded photography enthusiasts, the only other people there were local residents within walking distance, some with young families and pet dogs. The place is very well maintained. Everything was neat and tidy, the lawns were well kept. The only sounds on a quiet afternoon are those of birds and the winds rustling through the branches.
Powered by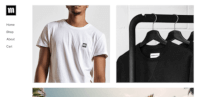 Create your own unique website with customizable templates.