Kolkata
I have been less of a resident of Kolkata and more of a visitor to the City of Joy since my childhood. As all my visits coincided with school vacations, it was almost always a time of joy and celebration, and tinged with a little sadness, when the fun times came to an end. We always took a train into Howrah station early mornings, followed by a taxi (or a public bus in later years, once I was older and travelled alone to the city) ride into a city that in many aspects, remained rooted in time. The same Howrah bridge, the old trams clacking along slowly, the hand pulled rickshaws, decades old tri-wheelers and shrieking public buses all jostling for space, amidst the heritage buildings and the footpaths, that are home to streams of migrants.
In recent years, when I fly in to Kolkata's Netaji Subhas Chandra Bose International Airport, followed by a car ride into the city, it is a different view. Passing through the IT district of Salt Lake and the EM Bypass, I can see multitudes of upscale malls, high rise luxury apartments and modern offices of both national and international corporations. Challenges still remain in the form of congestion, pollution and underemployment.
I have been an amateur photographer for a while now, but only recently made any attempts, generally, at street photography or specifically within Kolkata. It is my intention to share some facets of this city as captured by the lens of my camera. In this process, I came to know more about the not so visible aspects of Kolkata. I will add more content as and when I make future trips to Kolkata.
CTC Trams
The trams of Kolkata have had a chequered history. Since they started operating in 1873, they have been loved, vilified, burned, bumped into, and scrapped. Plying on standard gauge, these trams are operated by the Calcutta Tramways Company or CTC. For a long time now, it is the only operating tram network in India and the oldest electric tram in Asia.
Bombay, Madras and Kanpur also had trams of their own, but they did not survive.
The first trams were horse drawn and started in 1873. Since then, tracks were laid down and locomotives were briefly introduced. Electrification was carried out in 1902. These single decker electric trams use trolley poles, not pantographs, for the power supply of 550V DC. At the height of Kolkata trams, total track length was almost 70kms. Since 1970, various segments began to be closed down. Trams were viewed as a relic from the past, as the auto industry started to expand. They were also considered a remainder of the colonial history.
Of late, there has been some renewed interest in the trams. There has been talking of its consideration as a UN World Heritage tag. A tram on static display has been converted into a cafe cum museum at the Esplanade Tram Depot.
Initially horse-drawn cars were brought in from England. Later metal car trams were developed at Jessop and built in the Nonapukur workshop. Rolling stock was a mix of articulated and non articulated types. Every once in a while, there is a decision up in the air whether to close the tram system for good. And this in turn halts any further investment in renovation or introduction of new stock.
The bane of Kolkata trams has to be the unbriddled expansion of the auto industry, without a corresponding increase in roads. Previously trams enjoyed a dedicated rail corridor. But it was hoped that by making trams and other vehicles, public buses for instance, share the roads, the traffic congestion would be alleviated. That did not happen. What did happen, was the trams were forced to jostle for space with cars, buses and lorries, bringing their average speed to around 30kmph. Accidents and derailments are fairly common, with some instances of loss of limbs and life. One freak accident occurred when a runaway tram crashed into parked cars. Air quality has worsened markedly.
It is hoped that there will be a positive outcome for the bid to obtain the
UNESCO's World Heritage tag. Should that happen, operations are expected to be financially viable and there will be the possibility of even introducing new services and refurbishing the existing rolling stock. It is not clear whether there are other options to achieve this cherished vision. Meanwhile, trams continue to rattle off into uncertainty.
---
The markets of India are, in my opinion, unlike most other markets from around the world, especially those that are so much mechanized and meticulously planned out. I have made trips to markets of Kolkata as a purchaser, but never to simply take in the sights.
​​​Kolay Market
This bustling market place is just opposite to the Sealdah Train station. A wholesale market for vegetables, men start their work early in the morning, unloading trucks that bring in fresh produce. Truck movement is restricted during day hours within city limits, so all produce comes in early. To faciliate the agile nature of operations, many of these men stay at the market. Most of them are migrant workers and come from nearby provinces, leaving behind their families.

While nobody objects to having photos taken of the proceedings, it should be borne in mind that for these folks, it is business as usual. Most of the work is manual and the loads are tremendous. The fresh produce is simply packed and there are no large scale cooling facilities. So time is of prime importance - do not get in their way!

In order to further enhance the vibrance (and freshness) of the vegetables, vendors will apply the corresponding coloured plastic sheet over the lamp. Among the sacks full of green chillies, some red chillies will be found sprinkled to bring out the colour 'pop'.

Early mornings are when most of the activities take place. Despite the apparent outward chaos, there is some kind of an organization which is not obvious to a first time visitor. Transactions take place rapidly, interpersonal relations are built and cultivated, heavy sacks of vegetables are lifted with coordination among five or more men. It is better to watch out where one puts a step, since the walkways are quite narrow and there is not much of a distinction between walking areas and vegetable displays. Some vendors will separate out rejects, which are tossed to one side, awaiting disposal at a later time. Stray dogs survive on some of these scraps or some leftovers that may come their way.

By mid day, the action starts to taper off. The fish section, for instance, becomes completely deserted by noon, except for weary workers using the now vacant spots to catch a nap. And it is well deserved too, after a morning of back breaking work.
---
​Machuamarket
The wholesale fruit market of Machuamarket can be accessed from the nearby M.G. Road Metro station. Turn a corner after exiting the Metro Station, signs of this market are visible: all kinds of vehicles from the manual trishaw to large lorries can be seen parked and being unloaded, porters carrying huge baskets or boxes on their heads, auctioneers plying their trade, vendors and purchasers trying to arrive at some agreement. To support these activities, several other services have also sprung up in the bylanes. Richshaw pedallers take cargo for distribution in areas where the large trucks cannot maneouvre. Women prepare and sell tea and piping hot breakfast, freshly cooked at street side stalls. Lorry drivers and their assistants use this downtime to washdown their vehicles and carry out minor maintenance works, if needed. Or they just catch a few winks.

Apples, oranges, pineapples and bananas and many more fruits were being sold. This is a fast paced place; heavy loads of cargo are briskly handled, haggling is carried out vociferously and cash changes hands rapidly.

Typically, anyone who does not have any business here will not visit this place, least of all tourists. So my camera did make me stand out and on some instances, I was asked whether I was a staff reporter from any particular newspaper. But the people were exceedingly friendly and were quite willing to have their pictures taken. I do not shoot videos that often so you will just have to imagine the sounds of all these activities.
---
​​Mallick Ghat Flower Market
Mallick Ghat is a well known and much visited place right below the iconic Howrah Bridge. Owing to this bridge, Mallick Ghat can be accessed from Howrah too, across the Hooghly. At a first glance, a visit to the flower market of Mallick Ghat may appear to be a descent into chaos. Much of the activity starts in the wee hours every morning and most of the closely packed shops have few illumination sources. The lanes are narrow and the ground is unpaved. Not all vendors appear to operate out of fixed shops; some spread a tarp or a plastic sheet on the ground and start hawking their flowers on the spot.

But if one is able to move past all of that, there are stories to be discovered and images to be framed in this interesting place. As expected, this place is a riot of vibrant colours and pleasant odours. It can get crowded though, so situational awareness is a must. This wholesale flower market supplies flowers and flower products such as bouquets, garlands and such, all over Kolkata. It has become synonymous with Mallick Ghat. Although marigolds appeared to more popular, there were all other kinds of flowers too. Drinking tea in an earthen 'bhar' from one of the tea stalls in this area is definitely part of the experience.

Take a couple of steps out of Mallick Ghat and you can step on the banks of the Hooghly. Most vendors have small makeshift sleeping quarters in their shops and they will usually use these banks to have a bath, brush their teeth and get a shave.
And, here's a view of the Howrah Bridge, as seen from the Mallick Ghat.
---
Kumartuli (Potter's Quarter)
Kumartuli is a district in north Kolkata which houses the traditional potters' quarters. Potters here create clay idols of Hindu gods and goddesses for festivals and for installations at homes. They supply to not only Kolkata but also to other parts of the state. In recent times, some idols have been shipped to even other countries. As the demands grow, the artistic work has become more creative and intricate.
Walk into Kumartuli in the three months leading up to the Durga Puja and you will be in the middle of a buzz of activity. Narrow streets are flanked on both sides by shops, packed with large idols of Goddess Durga and her four children in various stages of completion. In addition to them, are the companion animals of each deity and of course the muscular, fierce demon being slain by Durga. This work has been passed down the generations and artisans are highly skilled in what they do; all details are spot on and realistic down to the fingernails. Despite the idols being much larger and conceptually more creative, the core technology does not appear to have evolved visibly. Workshop interiors may be unlit during day hours, and the sculptors squat at the sides of the streets sculpting gods and goddess, sometimes next to public toilets or garbage bins.
As it gets darker, they move indoors and work under electric illumination. They make the most of these few months, since after Durga Puja and Kali Puja, new orders are hard to come by.

​Unperturbed by the distractions of the surroundings, these artisans form bamboo skeletons, prepare hay to create the 'flesh' or knead the clay to be applied and dried on the hay. Once the clay is dry, a finer layer of clay is applied for the finishing touches, which is then followed by paint and further embellishments such as hair, clothing and ornaments. It might take about a week to prepare one idol and each artisan creates somewhere between 20 and 25. Wages are a pittance, but food and lodging is provided, Some of these artisans come in from outside Kolkata only for the peak season. At the end of the festivals, the idols are immersed into the Hooghly river. Four to five months from then, boat loads of clay will be reclaimed and used to build the subsequent year's idols. And the whole cycle will repeat itself with the slogan used during immersion - "coming year, once more!"
---
Mother's Wax Museum
In 2014, Mother's Wax Museum opened at Rajarhat, Kolkata. Located opposite to the New Town Eco Park, it houses wax statues of freedom fighters, notable Indian personalities from science and tecnology, and cine idols. Photographs of sports-people adorned the walls, in addition to the wax sculptures.

​A wax statue of the late Mother Teresa welcomes visitors to the Museum.
---
Biswa Bangla, Eco Tourism Park
New Town Eco Park is a park in Rajarhat, Kolkata. Surrounded by a waterbody, the park has a wetlands, grasslands, garden spaces and a butterfly dome. In addition, also present is a showcase of local handicrafts. 'Biswa Bangla Haat' hosts artisans with permanent stalls display their products. Small working areas and workshops provide them with the opportunity to provide a live demonstration of how their products are made. Apart from the social and ethnic conservation, it is also expected to provide economic benefit to more than one million men and women. Direct assistance is provided in the form of raw materials, tools and marketing. Training and skills development opportunities are also provided.
Powered by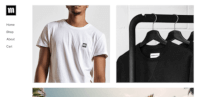 Create your own unique website with customizable templates.