Penang
My first visit to Penang was in 2014. What I can say is that it was a happy coincidence, since I have been a resident of
Singapore
for a while now, and both these islands have had some kind of mirrored histories. Since then, I have made several visits to Penang, but it was only in the recent months that I have spent increasingly more time here in this fascinating place. Georgetown has a protected area and a buffer zone, and I must consider myself fortunate that I have been staying at a location that is mostly walking distance from most of the locations that I feature here. In summary, great food, interesting heritage and postcard worthy photo opportunities make Penang one of my favourite places. A visit to Malaysia is, in my opinion, incomplete without a stopover at Penang!
A brief history of Penang is necessary here. Trade commenced between Penang and China somewhere in the 15th century. Soon after that, the English too arrived. In 1786, Captain Francis Light, of the British East India Company, landed on Penang Island, and Fort Cornwallis was constructed at that site. Penang Island was ceded to the British East India Company by the Sultan of Kedah. George Town was established at the northeastern tip of the island, named after King George III. A free port was founded to counter the Dutch influence from the East Indies. A penal colony was also created with a sizable number of Indian convicts. Quite like
Singapore
, Penang has a large number of architectural gems and town facilities, designed by the English and built by Indian labour. The port of Penang and the tin mining industry on the mainland fuelled the growth of Penang and a rapid increase of wealth and population. 1867 witnessed the Penang riots, after which Penang became a British crown colony. Just like the rest of the Malayan Straits, Penang suffered during the WWI and WWII, and eventually became independent, a part of Malaysia.
Today, even though the port has declined somewhat in its relevance (again, not unlike Singapore), Penang is the only Malaysian state with an ethnic Chinese majority and is well known for its nice beaches, rich multicultural history (Chinese, Malay and Indian), its excellent food, attractive shophouses and electronics manufacturing (the reason I have been fortunate enough to stay here for a fairly long time). George Town is a UNESCO World Heritage site. Additionally, I found Telok Bahang (a quiet little fishing village at the northwestern tip of the island), Tanjung Bungah (erstwhile fishing village, now is a resorts and hotels along the beach) and Batu Ferringhi (some of the better beaches are here although they have been rapidly developed). The area of George Town is very safe and easily covered on foot. Be aware that some coffeeshops will charge a levy of 50 sen, if no drinks are ordered from their drinks stall.
---
Bukit Bendera (aka Penang Hill)
Penang Hill is a cluster of hills located in Air Itam, west of George Town. Actually it is a number of peaks, but the tallest peak, which at one time was known as Flagstaff Hill, is perhaps the most well known and most frequented. Standing at 833 metres above sea level, it used to be a retreat during the British colonial period. Today it can be accessed by a Swiss built funicular railway, hiking trails and by road. The two kilometer long funicular railway was originally opened in 1923. It has a couple of stops in the middle. A round trip costs RM10 per local adult and RM30 for foreign adults. I took the railway up and also down. It was certainly a very nice experience; breezy, convenient and the only such transport mode in Malaysia. On another instance, I hiked both ways and each way took me almost three hours. I would like to think that I took quite a long time because I was stopping for pictures every now and then, but deep down I know that my physical condition was not very good!
There are several privately owned bungalows and I saw signs of some more under construction. Additionally there are both, a mosque and a Hindu temple. There is an Owl Museum (which I skipped). There is a Love Lock bridge, fully loaded with pink plastic-y locks. And there are plenty of food and drink options, which makes it rather convenient to make it a whole day and evening affair at Penang Hill. Despite the several tourist traps, there are genuine attractions there. There are several hiking trails to go up. There is a popular route up the Moongate (near the Botanical Gardens). Views are fabulous and it is worth going around on foot.
---
Cheong Fatt Tze
The Cheong Fatt Tze Mansion (also known as The Blue Mansion owing to a distinctive shade of indigo paint) is located at 14 Leith Street in the George Town area of Penang. Built around the 1880s by the tycoon Cheong Fatt Tze, there are 38 rooms, 5 inner courtyards, 7 staircases and served as his residence (upper levels) and a center of his business activities (ground floor). His servants and housekeepers were housed in several buildings on the other side of the street. Builders for the mansion were brought in from the south of China and the architecture of the house closely follows Feng Shui recommendations and several western works were also incorporated during the construction, such as Art Noveau stained glass works and Scottish cast iron. Rain water drain pipes meander through a network of pipes that begin in the eaves of the roof, go through the upper ceiling, down the walls collecting in the central courtyard, before being drained from the property, underneath the ground floor. The pipes in the courtyard were specifically angled to create a whirlpool effect, as the waters descended from the roof and were carried away by the drains. This mirrors the Feng Shui rationale that in order to encourage wealth inflow in to a household, there should also be an effective circulation and drainage. It is said that very few buildings of this kind exist outside China.
Cheong Fatt Tze (widely known as the "the Rockefeller of the East") was also a mandarin in the Manchu government. Born in 1840 in the Guangdong Province of South China, he was one of the several migrants to South East Asia and worked hard. After his marriage, he joined the work of his father-in-law and accumulated his own wealth through hard work and perseverance. Expanding in to Penang, he also built diplomatic ties. At the time of his death in Indonesia in 1916, British and the Dutch authorities had flags flown at half mast. Cheong Fatt Tze had been considerably wealthy at the start of construction and his intention was to start a family that would take control of the business eventually. The house was the residence of his seventh wife. The nearby area is in high demand for demolition and redevelopment, owing to growth of Penang Island. In the past decades, the mansion had gone in to a state of disrepair and negligence until it was purchased from Cheong Fatt Tze's descendants in 1989 by a group of wealthy Penang locals. Today, the property operates as Bed & Breakfast and offers guided tours (of selected rooms with some heirlooms) at 11am/2pm/330pm (both in Mandarin and English). It has won awards from UNESCO. The mansion was featured in several films including the 1993 Oscar-winning "Indochine". I did not stay here but visited one of the guided tours (for a price of 17RM). I got the impression of a cozy and at the same time, historic place. Owing to its comfortable location in Georgetown, I assume tourists staying here can find a lot of visit worthy spots within walking distance.
---
Protestant Cemetery

​

The Old Protestant Cemetery (also known as Northam Road Cemetery) is a cemetery in George Town. Having faced a long period of neglect, it is now protected by the Penang Heritage Trust and has undergone several rounds of restoration. Today it lies quietly in a trimmed grove of frangipani trees along Jalan Sultan Ahmad Shah. It was established in 1786, it is one of the oldest burial grounds (older than several other more well known cemeteries) in the world. The oldest remaining grave is from 1789 and the last burial was in 1892. Most of the graves here received Christian burials; there are some Chinese graves, as well as the graves of some of Penang's early German residents. There are at least two Armenian graves. Many of the graves remaining today are no longer identifiable; this is attributed to vandalism and uncontrolled landscaping activities by ignorant contractors. A striking feature is the fact that a vast number of the 'residents' here are of a very young age; some headstones indicate men and women buried who were in their twenties and thirties. During my visit here, the only other visitors I saw were a couple of men, drinking canned beer and four other tourists.
Some of the notable residents of the cemetery are Michael Arratoon (leading figure in the Armenian community, several of initial governors such as Charles Andrew Bruce, Philip Dundas, John Alexander Bannerman and William Petrie, the co-founder of Penang James Scott, a prominent lawyer James Richardson Logan and Captain Francis Light.
---
Clan Jetties of Pengkalan Weld
There used to be several jetties around here (Lim Jetty, Chew Jetty, Tan Jetty, Lee Jetty, Mixed Clan Jetty, Yeoh Jetty). This waterfront Chinese society is home to houses on stilts of various Chinese clans. They can be easily accessed via Lebuh Chulia and Lebuh Armenian. The Chew Jetty is the more well known, with a temple at the entrance. Obviously, with residents still living there, it is advisable to keep sounds down to the minimum and entrance is allowed only between 9am to 9pm. The other jetties do not have such constraints and therefore are a frequently visited spot for those wishing to see a sunrise. Since 1882, the waterfront was used as public ferry landing jetties and also for the loading and unloading of goods. Initially they had only basic amenities (even as of my last visit, I could see an outhouse toilet with crude rectangular holes cut into the floor), but present day residents enjoy all modern comforts, including air-conditioning.
Technically, they are not living on land and therefore are apparently, not required to pay taxes. There are located not too far from the Penang ferry terminal, using which, one can cross over to mainland Malaysia. The residents have switched to other income modes as well: there are souvenir shops, ice cream joints and some of the houses are offering home-stays for a more immersive experience.
---
---
Batu Ferringhi Chinese Cemetery

Batu Ferringhi Chinese Cemetery is a hillside cemetery at one end of Batu Ferringhi (one of the more famous stretches of beach in Penang). The word Ferringhi refers to a person of Portuguese descent, but is not particular to the Malay language. The cemetery is built on a slope facing the sea, at the start of Telok Bahang. I took a flight of stairs, ascending to the cemetery, and found an estimated 55 to 60 year old gentleman, squatting in front of a grave and applying red paint to the Chinese text on the headstone. Wiping his perspiration from the afternoon heat, he took a break and explained to me that he was re-touching the headstone of his grandfather, who was buried there in 1968. From the top of the cemetery, one can get a nice view of the sea below. In the distance, I saw more people tending to the graves of their ancestors. I imagine that the filial visitors to the cemetery often leave candles and other offerings on the graves of their ancestors, inadvertently leading to fires in the dry grass.

---
Loo Pun Hong Lodge

Loo Pun Hong is not, as I had first imagined, a temple. Rather it is the oldest carpenters' guild in Malaysia. Formed in the 1850s, it original premises were at Lebuh Penang and is dedicated to Lo Pan, a legendary inventor of carpenters' tools and weapons. The current guildhouse was built in 1865. Builders and carpenters from Guangdong (China) would first make a stop here before commencing their careers in peninsular Malaysia.
---
Penang Botanic Gardens
The Penang Botanic Gardens is located in George Town, Penang, Malaysia. The original gardens were established in 1884. Once under the administration by the state government, the importance of these gardens declined. Singapore's Botanic Gardens also was around about that time. Research and conservation programmes started to be shelved or halted. Today this garden has a strong focus on the historical and cultural heritage, the plant collections, natural landscape and awareness on water resources. Not only nature lovers and people with interest in horticulture visit this place, it is also a favourite destination for newlyweds to create their memorable photo albums. And of course, there are always the sports enthusiasts, looking for a spot of jogging, walking and trekking. The Fern House, Flower nursery and the Formal Garden were of great interest and photographic promise, although the Orchidarium was probably out of season and therefore quite bare. Macaques are quite common here and I am glad I had no extra bags, apart from my camera.
The waterfall and reservoir are off bounds to the public now. Indeed, it was this very fall that made Penang an attractive port of call for early ships. The water was described to be naturally sweet. The reservoir of the Penang Waterfall was constructed in 1892 by James MacRitchie, who also did the same in Singapore and has the MacRitchie Reservoir named afte him. Today, however, the population of Penang has grown to the extent that water supply has to be augmented from the mainland. At the entrance to the gardens, there is a distinctively shaped Moon Gate that leads up to Penang Hill. It is a walk that I have not undertaken yet, but it was highly recommended by a colleague, who dedicated bottles of drinking water and shed buckets of sweat to this particular trail. Also on my list of to-do.
---
Penang National Park
The Penang National Park is said to be the world's smallest nature park. It is a well loved and visited spot for researchers, beach goers and nature lovers. Home to a diverse range of flora and fauna, this reserve lies on the north western extreme of Penang Island. However it is easily accessed by Rapid Penang buses (service number 101). At the entrance to the park, is also a fishing village with two rather longish jetties stretching out. It is possible to take fast boats from the jetty to the Monkey Beach and the Pantai Kerachut. There is another jetty at University of Malaysia Marine Research Station. Otherwise, one can always hike, like I did. There is quite a bit of gradient to the park. The hiking trails have a fair bit of ups and downs – nothing too difficult, but good shoes are a must. There are some sandy beaches and I liked that they were relatives quiet and clean (compared to Batu Ferringhi). Being a reserve means that all trees are protected and no felling is permitted. During my hike, I did not encounter any monkeys, but there were quite a few of them at Teluk Duyung ( Monkey Beach! That figures :) )
Among the animals reportedly to be spotted here are dolphins, otters and hawksbill turtles. I however did not see any of them, but then of course, I was almost all the while in the hiking trails. I also did visit the Pantai Kerachut, which has a turtle egg laying spot. This will be high on my list the next time I visit Penang. Also considering this park their home, are scores of birds such as kingfishers, waterfowl and great egrets. I think I spotted kites, but I cannot be sure, nor am I an expert in their identification. The signs of crabs were frequently seen on the sandy beaches. Snakes are said to be common and I was able to spot a monitor lizard. There are designated camping grounds as well in the park. Owing to the reserve status, it is not allowed to indulge in recreational activities such as para-gliding, jet-skiing and banana boating. However, I noticed that ATVs were available on rent, for those who were in a more adventurous (and perhaps lazy) mode of exploration. A lighthouse stands very close to the Monkey Beach, however I did not visit it as I was running out of time (and water). I, for one, am certainly headed back to the National Park!
---
Powered by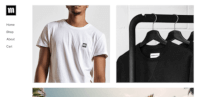 Create your own unique website with customizable templates.