Places of worship
There are a lot of religious sites in Penang. Especially in George Town, you only need to walk down half a kilometer, before you encounter a Chinese temple or a mosque or a Hindu temple or perhaps just a simple roadside shrine. These are just a few that I came across.
Kek Lok Si Temple
The Kek Lok Si Temple (also known as the "Temple of Supreme Bliss" and "Temple of Sukhavati") is a Buddhist temple situated in the Air Itam area of Penang. It is about 3 kilometres from the Penang Hill Station. The lead up to the temple is heavily occupied with shops selling touristic souvenirs and religious paraphernalia. There used to be a turtle pond, housing perhaps hundreds of turtles, which has been closed as of February 2017. Facing the sea with an expansive view, this is one of the largest Buddhist temples in SE Asia and therefore, one of the most visited spots of Penang. This entire complex of temples was built over a period from 1890 to 1930, the result of an endeavour of the abbot Beow Lean, who had also served in Fujian, China. The buildings of the temple complex were sponsored by leading Chinese tycoons. The Pagoda of Ten Thousand Buddhas, with 10,000 alabaster and bronze statues of Buddha, and the 99 feet tall bronze statue of Kuan Yin, the Goddess of Mercy, are the main draws. Some visitors skip the climb up the steps of the pagoda, but it is well worth the effort, in my opinion. The temple is free to visit, but a fee of 2 ringgits is applicable for the pagoda entrance. The Ten Thousand Buddhas pagoda is an amalgam of a Chinese octagonal base with a middle tier of Thai design and a Burmese spiral dome.
Detailed woodwork, bright paints, and a plethora of lights add to the awe factor of this temple. All these lights are turned on for a brief period during the Chinese New Year celebrations, which I missed in 2017! The 99 feet bronze statue of Guanyin (Goddess of Mercy) replaced the previous statue and stands on the hillside. It can be accessed on foot or a short cable car ride, for a small fee. The statue is covered by a pavilion. However, at the time of my visit, it was not possible to enter the pavilion, but only observe its gigantic scale and marvel at it from the base. The main hall is dedicated to Guanyin. There are also many other shrines to Buddha, Bodhisattvas and guardian spirits. With the temple, religious paraphernalia can be purchased, such as ornaments, books, pictures, collection of sayings, sacred strings and CDs.​
Wat Buppharam Buddhist Temple​
Reclining Buddha aka Wat Chaiyamangalaram
Wat Chaiyamangalaram is a Thai Temple at 17, Lorong Burma in Penang famous for its large gold plated Reclining Buddha (the eyes are open, so it is not a sleeping Buddha), lying on His right side. At 33 metres, it is one of the largest in the world and posed a bit of a challenge to get in to a photograph. The temple dates back to 1845 when this plot of land was given to the Thai people by W.L. Butterworth of the East India Company on behalf of Queen Victoria of Great Britain, during their rule of the island. For some reason, the main shrine and the pagoda were built only in the year 1900. Renovations have been performed over the decades and the present appearance is of Thai Buddhist architecture.
This position symbolizes the Mahaparinirvana (a position of total peace and detachment from worldly affairs, having achieved Nirwana) with a serene smile. Behind the statue are several niches containing ashes of devotees. There are also several statues of Buddha and other Buddhist figures, covered with gold foil. Several paintings depicting the life of Buddha adorn the walls. Furthermore to be seen are Thai deities, beautifully carved Kinnaras and lavishly decorated Thai mythical creatures, many of them covered with coloured, cut glass pieces. At the entrance to the pagoda are two impressively sized, fierce looking door guardians. The floor of the temple is laid with lotus patterned tiles, frequently seen in Buddhism. The temple is a popular spot for celebration of Songkran and the Loy Krathong. And of course, it is also the venue of choice for merit making, burning joss-sticks and lotus shaped candles. The temple is open everyday from 6.00am till 5:30pm. The grounds are mid sized and deserve a quick stroll through. This temple stands right opposite to the Dharmikarama Burmese Buddhist Temple, so it a great idea to combine both of them in one visit. Both of them can be accessed by Rapid Penang buses, starting from the Komtar.
Burmese Buddhist Temple at 24, Jalan Burma, Pulau Tikus
The Dhamikarama Burmese Buddhist Temple in George Town was the first Burmese monastery-temple in Malaysia, built in 1803 (then known as Nandy Moloh Burmese Temple). Impressively filled with striking statues and rich paintings depicting excerpts from the life of Siddhartha/Buddha, this Burmese Buddhist temple is one of few Burmese Buddhist Temples outside of Myanmar (there is also one in Singapore). The peaceful place allows visitors to spend some time to cool down after a warm morning stroll and reflect on the culture of Burmese Buddhists. The statues in the main hall show influences from different branches of several Buddhist countries (India, China, Sri Lanka, Japan, South Korea, among others). There is also a lovely landscaped garden, a fish pond and a tall bell tower. Excellent views of the city can be enjoyed from the upper floor balconies of the bell tower. An elevator is available but I took the stairs and stopped at each floor to circumambulate the tower.
At the rear of this sizable complex, are apartments for monks. There are two Panca Rupas (guardian protectors of the world - mystical creatures with the head of a lion, trunk of an elephant, body of a fish, wings of the mystical Garuda, ears and hooves of a horse, and the horns of a deer). The temple is an important site for the celebration of the Burmese New Year, during which devotees splash water at each other, engage in community work and pay respect to elders.
Thean Hou Temple
Yap Kongsi Temple
Yap Kongsi, standing right on the crossing of Armenian Street and Cannon Street, is a clan association. It maybe not as highly publicized as some of the other Kongsis, but it boasts of some exquisite exterior design and intricate rooftop features. The cozy temple houses the Yap clan's patron deity and also holds the Yap ancestral tablets. It was built in 1924 and stands next to the Choo Chay Keong Temple.
Leong San Tong Khoo Kongsi at 18, Cannon Square
Georgetown's most famous historic attraction – not too many people have disputed to this claim. This clan temple includes an association building, a traditional theatre and a group of late 19th century houses housing clan members, all centering a square. Plaques inside the temple recreate how this area looked and the result is a miniature clan village, with strong emphasis on education and welfare. The driving factor behind this closed, defensive type construction was the widespread secret society wars known as the Penang Riots in the 1860s. The clan temple was built in 1906, after the original was burnt down in 1894, allegedly struck by lightning. The Chinese believed that it was due to its "over-perfection" and resemblance to the Emperor's palace. A toned-down version was later built, which boasts of magnificent embellishments and intricate carvings, creations of master craftsmen from China. Housing ancestral tablets, Chinese operas are staged at the theatre during the seventh lunar month.
Open from 9 to 5 daily, the Khoo Kongsi entrance at Lebuh Cannon can be easily missed, owing to being sandwiched by a number of shops on either side. It enjoys the reputation of being the grandest clan temple in Penang, if not in all of Malaysia. There is a small admission fee, well worth the time spent inside. An evening that I missed is the last Saturday of every month, when the Khoo Kongsi turns on all its lights at its courtyard to spectacular effect. There are other entrances from Beach Street and Armenian Street. There are two statues of turbaned watchmen at the temple, a sign of Indian influence. Also, there are some Western influences such as the wrought iron fencing with floral motifs, seen at the upper floor verandah of the main temple hall. A large number of supreme quality Fujian stone columns, all delicately carved, can be seen. The courtyard sports a pair of powerful green stone lions, one male and the other female. A swirling dragon on the monolithic stone column is also exquisitely done. The main ceiling ridge gently curling towards the ends is a feature that has always fascinated me. They are further packed with various scenes, each figurine sporting expressive gestures.
St George's Church
Standing at 1, Lebuh Farquhar, St George's Church is the oldest (and one of the loveliest) Anglican church in Malaysia. Plans for the church were under discussion for a long time and it was in 1814 that they were finally implemented in a Georgian-Palladian style. Approvals were received from London and modifications were made by engineers in Madras (Chennai, India). The St George's Church was named after the patron saint of England. Built in 1816 using convict labour, when Colonel John Alexander Bannerman was the then Governor of Penang, the building cost 60,000 Spanish dollars (in 1819, the British bought Singapore for also 60,000 Spanish dollars!). In recent times, the church had fallen into a state of negligence, when in 2007, the church was declared one of the 50 National Treasures of Malaysia by the Malaysian government. Since then, it (and also the Francis Light cupola) underwent a restoration by the National Heritage Department.
Tanjung Bungah Floating Mosque
I had actually not heard of this place in any of the guidebooks and this is certainly not one of the more popularised spots. I happened to be in a bus, heading towards Batu Ferringhi, as I was checking my location on Google Maps, when I saw the location "Floating Mosque" pop up on my phone. It actually stands on stilts, so it is still a concrete built mosque with a tall tower, a walkway leading to the front entrance of the building. To the sides are facilities for ablutions and there are also small tables with chairs, to enjoy the views of the sea right beside. Inside is a magnificent domed ceiling. There are some clothing restriction and women need to borrow a veil to cover themselves before stepping in. Rapid Penang service numbers 101 and 102 are convenient to take from George Town. It is worth spending about an hour here, some time inside appreciating the inner architecture and the activities to be seen all around outside.
Thean Seng Keong Temple

Eng Chuan Tong Tan Kongsi

This is probably the oldest of the Tan clan associations in Penang, having started in 1810. Standing in the inner city of Georgetown, its current structure was completed in 1878 and it is the venue of Tan dinners, which are opportunities for networking among the Tan clan members. Any photograph taken at one such dinner would probably be titled "Tan and Tan and Tan and…." Tan is one of the most common surnames among the Chinese in Penang (also in Singapore). Tan Kongsi boasts of some elaborate architecture as evident in the pictures below. A large number of the Tan families still reside around the Kongsi's vicinity. In addition to functioning as a clan temple for remembering ancestors and praying to them, it also serves as a facilitator of social interactions and clan culture.
Hock Teik Cheng Sin Temple

Han Jiang Ancestral Temple
At 127 Chulia Street, a beautifully decorated and maintained temple-clanhouse stands, belonging to the Penang Teochew Association. It dates back to 1870 and was built by the immigrants from Guangdong province of China. The entrance is moderately large and features typically painted fierce looking door guardians on the central, man door. These door guardians are reported to be generals from the Tang dynasty. The attention demanding representation of their hairdo, armour and weapons alone have made me stand outside, after closing hours when the doors are shut, and take photos, squeezing in my camera through the gate. On both sides of the main door, are two minor doors, ornamented with civilian guardians, served by maids with fans and wine cups in their hands. The inner atrium leads to a courtyard, with another set of painted inner doors and exquisite wood carvings – I interpret that as a sign that these figures are important as well. Furthermore, there are richly crafted stuccos of a tiger (east) and a dragon (west) on the recess. In 1819, the Han Chiang school was established. It is not as prominently advertised such as the Kuan Im Teng, but it has sufficient beauty and solitude, warranting at least a half hour of visit and exploration. I was greeted by smiling custodians on both of my visits, who readily allowed me to stroll around and take photos.
Kuan Im Teng Temple on Jalan Masjid Kapitan Keling

​

Also known as the Guanyin Ting Temple or Temple of the Goddess of Mercy, it is one of the oldest standing temples. I have noticed that this deity is very popular in this region (Singapore has several temples where the Goddess of Mercy has a commanding presence). At some point of time, this temple was standing closer to the sea and facing it. It was then dedicated not to the Goddess of Mercy, but to the patron of seamen. Over time, there was more construction in front of it and today, one standing at the open courtyard in front it can no longer make out the sea. Kuan Yin Teng is located along Jalan Masjid Kapitan Keling, and is roughly in between Masjid Kapitan Keling and St. George's Church. It is not very brightly painted (I suppose it has not been renovated in recent times) nor was it particularly sizable, but it is the oldest. It is still of importance - there are a lot of devotees visiting it, not just tourists but people making their prayers and wishes, devotees purchasing caged birds and setting them free and lighting candles and/or joss sticks. On one instance, I was able to catch an opera for the benefit of the deities. It was a unique experience, to say the least. ​
Rumah Berhala Tow Boo Kong (aka Nine Emperor Gods Temple)
Some would say that there is no point in making a trip to Butterworth only for this temple, especially if it not during the Nine Emperor Gods Festival. And it is true that in the vicinity, there may not be a whole bunch of other attractions (although there were some street vendors where I had a mid day meal with some local 'kopi'). But in my opinion, it was a very satisfactory bike ride, after having taken the ferry from George Town to Butterworth – in summary, it checked all the right boxes for me on that day.
Noordin Street Tow Moo Keong Temple​
The Noordin Street Tow Moo Keong Temple is a relatively new Chinese temple in George Town. It was only in 2011 that the previous shrine was expanded to be a complete temple by 2013. I used to pass another temple on my way back from work and looking for that, on foot, I inadvertently stumbled upon this one. This temple is dedicated to Tow Moo (or Dou Mu), known as the goddess of the heavens. While it stands tucked in among a number of other similarly sized buildings, it certainly boasts of some handsome features. The door guardians are regal and fierce (which is typical of most such temples) and the roof figurines included gaily painted dragons and sagely characters playing musical instruments and in various other poses. Even though this is a modestly sized temple, I was fascinated by its multiple tiered roofs.
Snake Temple (aka

Temple of Azure Cloud​

)

Built in 1850, the Snake Temple is situated on Jalan Sultan Azlan Shah in the airport district of Bayan Lepas. To me, it was surprising that there is a temple that has free ranging, unrestrained pit vipers living within the temple grounds. Legend has it that Chor Soo Kong, who was also a healer using herbs, gave shelter to the snakes of jungle. After the completion of the actual temple, snakes apparently appeared on their own accord. Today, the snake population of the Temple of the Azure Cloud is not too large, due to the urbanization of the area, but they are still seen, coiled up on the altar tables, and some on the branches of a couple of trees at the courtyard to the rear of the temple complex. It is said that the resident vipers are devenomed, but there are still signboards warning visitors not to unnecessarily prod them. There is, however, the opportunity to pose with some of the vipers and Burmese pythons, for pictures, under some guidance. A snake museum beside the temple is also open for visitation. The temple itself is rather small and unfortunately, it finds itself in the middle of a load of touristic stuff, such as souvenir shops, tee shirt stalls and the likes.​
Powered by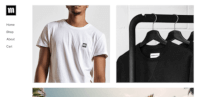 Create your own unique website with customizable templates.