Parks & Reserves
Changi Beach Park
Located along Nicoll Drive and Changi Coast Road, this is one of the oldest coastal parks in Singapore. Changi Beach Park has large stretches of coconut palms, dotted by BBQ pits, park benches and shelters. The park is a great picnic spot for families to gather for swimming and barbeques. Fitness enthusiasts regularly jog and cycle along its tracks. Seafood dining is another experience to indulge in. At 3.3km long, the Changi Beach Park starts from the Changi Ferry Terminal and overlooks the island of Pulau Ubin. Some individuals enjoy fishing, dedicated plane spotters enjoy watching landing/taking off of airplanes. This is also a superb place for watching the sun rise here. For visitors to this website who have seen
My Backyard
, it will be clear that I stay quite some distance away from here, therefore I have not had the pleasure of rousing myself from my slumber to get here and photograph the rising sun. Barbecue parties, camping and water sports are some more common activities. A famous hawker center is serves terrific nasi lemak stall (there are long queues to be seen). Many residents from nearby estates frequently visit the Changi Village for drinks in the evening. 2012 saw the center closed for renovations, after which it re-opened with a great variety of food.
I have a ritual (okay, that is a stretch – I have done this a grand total of four times) of renting a bicycle from East Coast Park and riding all the way from there to the Changi Ferry Terminal, followed by a hearty lunch, and an 18 km ride back.
---
MacRitchie Reservoir
MacRitchie Reservoir is Singapore's oldest reservoir, completed in 1868. Much of Singapore was covered with primary forest once, some of which was felled (for timber and the cultivation of crops like gambier, pepper and rubber) as the British established a settlement in Singapore in and after 1819 and commercial activity took off. Demand for fresh water understandably skyrocketed. The well known and respected merchant Tan Kim Seng donated substantial sums of money for the improvement of the town's waterworks (a fountain stands today in honour of Tan Kim Seng at Queen Elizabeth Walk). The holding capacity of the reservoir was increased by Municipal Engineer James MacRitchie in 1922. More sources of fresh water joined in to meet the demand – Lower Peirce Reservoir and Seletar Reservoir. In 1927, a water treaty was signed with the Sultan of Johor and Singapore started receiving water from Johor in 1932 across the Causeway. Today all these reservoirs are protected. During World War II, a Shinto Shrine known as Syonan Jinja, was built in MacRitchie Reservoir, only to be destroyed later after the capitulation of the Japanese.

The ruins are apparently still there but not accessible to the public. But what is available to the public to enjoy today, is the one square kilometer of primary forest, with several boardwalks and walking trails through the forest. They are from 3 km to 11 km in length, inviting joggers, photographers and recreational visitors. Furthermore, a treetop walk, 250 meters long, is now available, suspended over the canopy between Bukit Peirce and Bukit Kalang. Also visiting regularly, are enthusiasts of canoeing and kayaking. In addition to the photographers looking for macro shots and spectacular sunsets, it is not unusual to see newlyweds visiting MacRitchie for wedding portfolio.
---
Pasir Ris Park
Pasir Ris Park is a beach park located in the eastern part of Singapore. Opened in 1989, it occupies 71 hectares of land, including some reclaimed land. This coastal park is among the largest in Singapore. It boasts of a mangrove forest, with a boardwalk to explore the forest that is home to mud crabs, mudskippers and lobsters. A strategically located three story tower enables bird-watching. Furthermore, the park includes a cycling track, barbecue pits and picnic tables. A star attraction is a rather large playground located on one end. A pony ride park is a hit among kids. Other recreational activities include skating, kayaking and other water sports.

---
Southern Ridges
This is a wonderful initiative by Singapore's National Parks to create a 10 km trail, full of lush, green open spaces, that offer something for all to enjoy, locals and visitors alike. It is possible to do all of it one single, super long day and evening, or it can be broken into smaller, easily manageable bits. It does not require one to be in peak physical condition. All that is needed is the willingness to be out in the open and a healthy dose of curiosity. And it is for free! So make it a point to head
here
.
---
Singapore Botanic Gardens
Standing at 1 Cluny Road, the more than 150-year-old Singapore Botanic Gardens is a treasure house of Singapore for locals and foreigners. Conveniently located on Tanglin Road, it can be easily accessed from Orchard Street as well as the Queenstown area, and there is also the Botanic Gardens MRT station. Father of Modern Singapore, Sir Stamford Raffles aimed to introduce economic crops. By 1859, the present Tanglin site became an agri-horticultural ornament of sizable area. The rolling landscapes (including lakes, waterfalls and rivulets) are free (except National Orchid Garden) to the public, from 5am to 12 midnight daily.

The Gardens boast of botanical and horticultural treasures, along with being a playing ground for budding macro-photographers (including myself). Furthermore, painters visit to capture the grandeur in their water colours. Newlyweds also throng to have memorable photoshoots. fitness enthusiasts use these premises for their jogging, yoga and calisthenics routines. A primary tropical rainforest of about six hectares forms the core of the gardens. This makes Singapore unique in the sense it is one of the few urban centers of the world that boasts of a tropical rainforest within its city limits. There is a well thought out plan to conserve and develop the educational and recreational aspects in an equatorial climate. The National Orchid Garden (not a free attraction) within the Botanic Garden, hosts a collection of more than 1,000 species of orchids. The Gardens have three lakes: Symphony Lake (housing the Shaw Foundation Symphony Stage), Eco-Lake and Swan Lake.

Spiders, caterpillars, dragonflies, damselflies and robberflies can be seen here, and understandably, the Singapore Botanical Garden is a favourite ground for macro photographers, even at night. In addition to capturing the more nocturnal residents of the garden, it is a good opportunity to bond with fellow enthusiasts, while getting the chance to be closer to insects that would totally not make an appearance during daylight hours.

---
West Coast Park
Coming soon.
---
More...
Coming soon.
---
Powered by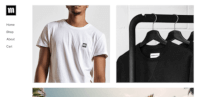 Create your own unique website with customizable templates.