Places of Worship
Masjid Abdul Gafoor, 41 Dunlop Street
Coming soon...
---
Giok Hong Tian, 495 Havelock Road
Coming soon...
---
Shuang Lin Temple
Coming soon...
---
Hong San See Temple
Located at 30 Mohamed Sultan Road among rows of cafes and restaurants, this Nan Ann clan temple was built in 1836 by a Chinese migrant from Fukien province of China. It moved from its original site on Wallich Road to its present site. It is a symbol of how migrants, seeking better fortunes in foreign lands, can strike success and wealth on the back of industry and wisdom. Built in traditional Chinese architectural style, the temple boasts of rich decorations such as ornamental columns, granite plaques and magnificent prayer halls and is now a gazetted national monument, since 1978. I was almost shocked by how this historic building stands quietly among modern amenities and urban features of the River Valley area. It stands on a hilly position, accessible after a flight of stairs. The resident deity is Guangze Zun Wang.

Construction materials came from China, such as wood carvings and stone dragon columns. It has received several renovations over the years. in 2010, it received an Award of Excellence from the UNESCO. Columns are decorated very well; some features were unusual to my eyes. Beams of the ceiling contain information plaques and poetry. This place is stunningly beautiful, the architecture is simply magnificent and is open daily, closing exactly by 5pm (the friendly caretaker chatted about its history and later gave me a heads-up about closing time). It is permitted to take photos, of course keeping sensitivity to other devotees.
---
Sri Thendayuthapani ​Temple
Gazetted as a national monument in 2014, the Sri Thendayuthapani Temple (aka Chettiar Temple since it was built by the Chettiar community in 1859) stands on 15 Tank Road. It is dedicated to the Hindu god, Lord Murugan. During the festival of Thaipusam, it is the end site of the procession from Sri Srinivasa Perumal Temple on Serangoon Road. It has received consecrations in 1983, 1996 and 2009. It has a large wedding hall. The pyramid shaped gopuram is a rather appealing feature, seen well from the Tank Road side. Located not too far from the Hong San See, this temple is also a somewhat surprising feature to be seen in the River Valley area.
---
Thian Hock Keng Temple, 158 Telok Ayer Street
Also known as the Temple of Heavenly Happiness, this small joss house at the waterfront, where seafarers and immigrants paid thanks to the Ma Cho Po for a safe sea passage, is one of the oldest and most important Hokkien temples in Singapore. Ma Cho Po is the Taoist goddess of the sea and protector of all seamen, while a second (Buddhist) temple is dedicated to Kuan Yin. Thian Hock Keng Temple was gazetted as a national monument in 1973 and has won several heritage awards. Starting in 1839, the temple grew in size, built with donations from the Hokkien community, including businessman Tan Tock Seng. The temple was completed in 1842. Built in traditional Chinese (Fujian) design, the temple consists of pavilions clustering around the main courtyard. Dragons and other decorative motifs are widely seen on the roofs. Guarding the doors are the traditional sentinels of stone lions and Door Gods. There are rich decorations of tiles and lacquered wood, imposing columns and gilded beams and ceilings. I was quite surprised (and impressed) to know that this architectural masterpiece was assembled without nails. It is obviously a hugely popular spot, as I saw a steady stream of locals and busloads of tourists.
---
Tan Si Chong Su
Coming soon...
---
Kuan Im Tong and Khoon Seng Tng on Ban Siew San Hill
And now, a couple of temples, right next to each other, that are not listed in many Singapore guidebooks and therefore, not visited by busloads of tourists. However, they are just as impressive as any other temples that do make it to the guidebooks. Both temples are located on the Ban Siew San Hill (Longevity Hill). Kuan Im Tong was founded in 1880 by a Taoist priest on donated land, this robustly built structures dates back to 1892. Khoon Seng Tng was built as a shelter for orphaned girls and women who undertook vows of celibacy. The architectural styles are a mix of Cantonese and Hainanese. The floor tiles exude an old world charm and they have been replaced only once in all these years. The timber is extremely hard and durable (it took considerable strength to budge one of the main doors). Despite the wood being resistant to termites, renovations are still planned for the foundation works. There are several paintings based on Taoist and Buddhist (revolving around Siddhartha) themes. There is a large statue of Guanyin (Mother of Mercy) at the front yard, shipped over from China two decades ago. In addition to her, there were several other Taoist deities, including God of Wealth (invoked during Chinese New Year celebrations), Monkey King (also known as Sun Wukong of the Chinese classic) and deity to be worshipped by couples desiring an offspring. The temple, at one point perhaps surrounded by kampong houses, is today dwarfed by HDB blocks. I hope a reasonable amount of impression to this place is conveyed through my photos.
---
Cathedral of the Good Shepherd
The Cathedral of the Good Shepherd is the oldest Roman Catholic Church in Singapore. Located within the Queen and Victoria Streets, and Bras Basah Road, construction of this church began in 1832 at a cost about 700 Spanish dollars. The original site was the former Saint Joseph's Institution (present day SAM, Singapore Art Museum). Owing to a growing flock, it moved to its current location. The Cathedral is built in Renaissance style; its plan is in the form of a cross. In 1942, it was used as an emergency hospital and in 1973, it was gazetted a national monument. It received several restorations over the decades and a 173 year old time capsule was unearthed, comprising of newspapers from 1843 and old coins. I had the opportunity to join Sunday Mass with a practising Catholic companion and have to state that the attendance was rather healthy.
---
Armenian Church
It is possible to take a train to the City Hall MRT station and walk along Stamford Road followed by Hill St. The Armenian Church of St Gregory the Illuminator is the oldest church in Singapore and was built by the Armenian community in 1835. The land was obtained from the government in 1833. The bill for the construction was about 5000 Spanish dollars in those days, half of which was borne by the influential and wealthy Armenian community in Singapore. The porches were wide enough to accommodate horse drawn carriages of the day. The church, as well as the garden, is very well maintained. There are some religious sculptures and gravestones of notable Armenians who lived in Singapore; Agnes Joaqim (Singapore's national flower is named after her), Catchik Moses (the founder of the Straits Times), the Sarkies family (founders of the well known Raffles Hotel). In addition to the church, there is another two storeyed building to one side. The church itself is opposite to the Chinese Chamber of Commerce Building (which, by the way, has a fine blend of Chinese and Western architecture). Set in the heart of the city, the Armenian Church is a historical landmark. The architect was George Drumgoole Coleman and this is widely regarded as one of his finest works. Today, this functional church is run by volunteers. It's a quiet place of solitude, right in a bustling city. The British Neo-Classical architecture is simple and elegant. I did not explore the inside too much as there was a service in progress, but I intend to make another trip there.
---
Buddha Tooth Relic Temple
It is a Buddhist temple and museum the Chinatown district, built in Tang architectural style and devoted to house the tooth relic of the Buddha. Couple of decades ago, a two storey building incorporating modern architectural design, the Golden Pagoda Buddhist Temple was founded in the Tampines area of Singapore. A vacant plot land at Sago Lane, at the turn of the century, attracted the attention of one of the abbots of the Pagoda. A proposal was drafted on how to make this a seamless blend of religious and touristic activity. Standing in Chinatown, this architectural style is based on Buddhism during the Tang dynasty period.

The Buddha Tooth Relic Temple formally came into being some time after its registry in 2003. It finally opened in the new premises in 2007. Vesak Day is an important public holiday of Singapore that is celebrated here with a lot of fervour. It is claimed that the tooth relic of Buddha was originally found in Myanmar. There exhibits of the temple and museum are spread over four storeys and there is a small roof top garden, which is an oasis of calm in the city center.
---
Church of St Teresa & Tang Gah Beo



​​This is a fine example of religious harmony in Singapore as they both stand next to each other. Officially opened in 1929, today the Church of St Teresa is a gazetted national monument. In the 1920s, there was a need for a new church in this area as the port (not very far from here) had a growing population of port workers. Land was bought in 1925 and construction was complete in 1929. The website states the architecture to be of the neo-Byzantine-style churches and the look was inspired by the Basilica of the Sacred Heart in Montmartre, Paris. This could have been a contribution of a French missionary, Fr Emile Mariette, associated with the church during the early construction. Fr Mariette is said to have died of a skull injury sustained during an inspection visit.

​Tang Gah Beo, which is a Taoist temple named after one of the five holy Chinese mountains. Together, they are located on the Kampong Bahru Road. Built in 1908, this temple has a traditional entrance with a courtyard, with steps leading to this main door. The main deity is the East Peak Emperor, one of the highest ranking gods responsible for Diyu (underworld). The structural elements of the single storey halls are of brick load-bearing walls and timber roof beams and brackets system. A lot of the adornments consist of dragons and other symbols of good luck and longevity. Also seen are some rather richly carved timber frames on the altars. The architecture is considered a good example of feng shui.
---
Hai Inn Temple
Hai Inn Temple is a Buddhist monastery in Choa Chu Kang on Bricklands Road, Singapore. It was founded in 1928, making it one of the oldest Buddhist temples in Singapore. It started as a collection of mud huts for mostly female devotees and as its reputation grew, the initial structure was deemed insufficient to meet the growing demands. Owing to donations by philanthropists, it made a transformation to the majestic building by 1939. During WWII, residents of this area found refuge and the monastery served as a safe haven till 1945.
Over time, further additions and renovation works were carried out. Standing on top of small hill full of greenery, one of its striking features is the biggest bell in Singapore, weighing 7 tonnes, 2.75 metres high and 1.7 metres wide. Its activities include dharma classes for adults and elementary classes for children. I chanced upon this magnificent structure quite by chance, when I was a resident of Choa Chu Kang from 2010 to 2013.
---
Yueh Hai Ching Temple
This is a Teochew temple built in the 1850s. It has the Palace of the Heavenly Empress and the Palace of the Heavenly Emperor. It comes as a welcome surprise amidst the skyscrapers of the business district of Singapore. A visit to this place requires about an hour to admire the elaborate carvings and gorgeous sculptures on the roof. It was recently refurbished in 2015 and hence it has a rather vibrant appearance at the moment. It is not large and the nearest MRT station is at Raffles Place, tucked between the massive office blocks. It very clean and has not too many crowds. Although, there are no restrictions on entry, photography is prohibited in the inner deity halls. Additionally, people who seek life partners also come and pray before the idol of Yue Lao, the ancient matchmaker. The temple made
headlines
as a couple, looking for true love, prayed (independently) here and eventually tied the knot at this temple on Philip Street.
---
---
Powered by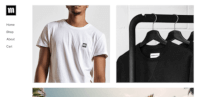 Create your own unique website with customizable templates.