N E T H E R L A N D S
I had the opportunity to live and work in the Netherlands for a period of slightly over a year. While this is not a sufficiently long period (nor am I making any conclusive statements below), I will recount some of my observations and musings. So here goes.

The Dutch love nature. They love to be outdoors. Summer months (or maybe I should say, sunny days) see them engaging in all kinds of activities, including camping, canoeing, horse riding and mountain biking, plus other outdoor sports. There are holiday homes all over the country that offer all kinds of outdoor facilities. Dedicated cyclists will go pretty much all year round to cycling trails, no matter that they will return caked with a thick layer of mud from top to bottom (I'd hate cleaning my bike after such a trip). It is also common to see young parents go jogging in the chilly evening air, pushing a rosy cheeked infant in a pram. And the Dutch will do all of the above sometimes with man's best friend i.e., dogs.

Special mention is merited for cycling. The Netherlands has world class bicycle infrastructure. We all know that there are an estimated 1.3 bikes per capita, the highest in the world. But I wanted to use my time in the Netherlands to delve deeper, see the real extent of it. For most of the part, I found roads separated from bike lanes. Vehicle owners accommodate cyclists at roundabouts and cross-overs. Most of the landscape is reasonably flat, which also helps. And in cities such as Amsterdam, Rotterdam and Utrecht, cycling is clearly an inexpensive and flexible way of getting about. Furthermore, the health benefits are obvious. But someone could point out that bikers have higher exposure to vehicular fumes. Research shows that replacing 12% of short car trips with bicycle trips add 3 to 14 months to one's life. The effect of increased inhaled air pollution, however, would knock a maximum of 40 days off. I did not see details of the study, nor what preconditions or assumptions were considered before obtaining these numbers. But at a face value, it suggests the there is still a net positive effect of cycling. A quarter of all trips made are by bicycle — mind boggling! To put it in perspective, in the USA, only 0.9% of all trips are made by bike. This is possible because the Dutch have built bikes right into their lifestyle. They go grocery shopping, to school and to work on bikes. I have seen many of them cycling, while walking their dogs. They put their kids and bags in baskets or into the cycling equivalent of a sidecar, and go on biking holidays. Police have patrol squads on bikes. For instances, people going on dates will not ditch their bike in favour of a perceived appealing, but impractical dress. Inclement weather and low visibility stress the need to wear appropriate (preferably waterproof) clothing and fluorescent vests. A visit to colleague's house (and subsequently their bike shed) showed a total of 14 bikes shared in a family of four - city bikes, racing bikes, mountain bikes. And the Dutch like the egalitarian transportation mode. Jacob Vossestein states in his book "Dealing with the Dutch" - 'Exposed to wind and rain on a regular basis — drudging against gale force eight on unsheltered dyke roads […] any difference in status or social stature between cyclists is soon eradicated… Whether an office clerk, bricklayer, captain of industry, prime minister or royalty — all cyclists have to bow to the elements.' And we all heard on the media PM Mark Rutte shunning the armoured car in favour of the bike to go to work.

Clear assessment of issues at hand, accompanied by clear train of reasoning are encouraged (and admired). Everyone is expected to make their own choices and take responsibility for it. I found my colleagues were always willing to hear out my thinking process on how or why I reached a particular conclusion, based on what kind of thought process. For designers and engineers, this autonomy to exercise creative judgement is bliss! There is a catch though - final outcomes are almost always made through consensus and is often referred to as the 'polder model', so a certain amount of compromise is sometimes part of the deal.

They are affable and I was often asked (with genuine curiosity, without being intrusive) about how my life was in the Netherlands. On Fridays, I would receive some suggestions on what to do over the weekend and on Mondays, I would hear inquiries as to what I actually did. I was on a work trip, which meant that I had a relatively tight scheme of things to accomplish - proficiency at Dutch was therefore, not at the top of my priority list. Add that to the fact that my base was in the south of the Netherlands (province called Limburg), where a dialect is more in use. That further implied that my Dutch vocabulary did not increase beyond Goedemorgen, dank je wel, fijne avond and a handful of other words. All my colleagues speak excellent English and all business critical conversations and documents are in English.

Agenda! This is very important. Any kind of meet up or activity has to be discussed in advance and built into a schedule. Whether in social or professional context, springing something at the last moment means that availability cannot be assured. While this means that the element of spontaneity is vastly reduced, it also means that when the Dutch do commit to a meeting, not only will they show up on the dot, they will have ample preparation to get a fruitful outcome. This worked out great for me, since (I suppose) I am a person of planning and I do better when I am sufficiently prepared.
​
I was told the Dutch are always straightforward and brutally honest with me, to the point of no-bullshit frankness. I found this only partly true. It depends also on how well one knows the audience. On first meetings, I found most of them to, sure enough, have an opinion on all things, but they were reserved in expressing it, unless they were specifically asked for it. Having said that, they do quickly open up with their opinions, and they do it dispassionately, since it is also expected that other people may not share views, so one's opinions are rarely shoved down other's throats. It is common to have conflicting views at a work meeting followed by friendly beers after hours. Being an engineer, this made my work refreshingly easy since there was no ambiguity related to assignments and working methodologies. This was also true for the other individuals I met outside a professional context.

There is no disputing that the Dutch are hardworking, frugal and self reliant. I am told that these traits come in part due to the deliberately Calvinistic positioning of the country, away from the Spanish Catholics of the past. They came up with reforms that laid the foundation of modern Dutch society based on equality, acceptance of differing views, discipline and efficiency. I see examples of these everyday - my colleagues at work, the cashier at the neighbourhood grocery, the landlord of my apartment, the mason re-tiling the pavement or the technician repairing a bike. There is high emphasis on getting the long term vision straight, and then working hard and smart to realize that vision.

And this nicely cascades to the influence and the impact the Dutch have. For long, the Dutch have dealt with the problem of land lying below the sea level. Instead of relying on authority of the day, they have traditionally been taking the lead themselves in dealing with their problems. Whether it is managing their waterways, building dikes or securing their food sources, the Dutch like to dig down to the root cause, solve the problem and then look for the next one. No wonder that this nation of 17 million has made its mark in engineering, art, sports and more.

And boy, are they tall. At 183 cm, I am no midget myself. But during a product demo in a workshop (all of us were standing), I became aware that I was the shortest person in a group of six. Well, there is a first for everything I suppose!


Powered by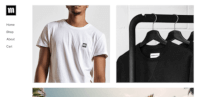 Create your own unique website with customizable templates.