N E T H E R L A N D S
I had the opportunity to live and work in the Netherlands for a period of three months. While this is not a sufficiently long period (nor am I going to make a conclusive statement below), I will recount some of my observations. Update: it's over six months now and altogether expected to be about a year and a half.

Here goes. The Dutch love nature. They love to be outdoors. Summer months (or maybe I should say, sunny days) see them engaging in all kinds of activities, including camping, canoeing, horse riding and mountain biking, plus other outdoor sports. There are holiday homes all over the country that offer all kinds of outdoor facilities. Dedicated cyclists will go pretty much all year round to cycling trails, no matter that they will return caked with a thick layer of mud from top to bottom (I'd hate cleaning my bike after such a trip). It is common to see young parents go jogging in the chilly evening air, pushing a rosy cheeked infant in a pram. And the Dutch will do all of the above sometimes with man's best friend i.e., dogs.

Logical thinking, clear train of reasoning and unemotional documentation are encouraged. Everyone is expected to make their own choices and take responsibility for it. I found my colleagues were always willing to hear out my thinking process on how or why I reached a particular conclusion, based on what kind of thought process. For designers and engineers, this autonomy to exercise creative judgement is bliss! There is a catch though - final outcomes are almost always made through consensus and is often referred to as the 'polder model', so a certain amount of compromise is part of the deal.

They are very friendly and I was often asked (with genuine curiosity) about how my life was in the Netherlands. On Fridays, I would receive some suggestions on what to do over the weekend and on Mondays, I would hear inquiries as to what I actually did. I was on a work trip, which meant that I had a relatively tight scheme of things to accomplish. That in turn implied that I had to pretty much stick to English (Goedemorgen, dank je wel, proost and fijne avond are the extent of my Dutch, even after three months in Holland). All my colleagues spoke excellent English and were kind enough to switch to English in my presence. This further reduced the motivation for me to pick up elementary Dutch. I have to say that I still had, under the circumstances, a fairly immersive experience during my Dutch sojourn.

Agenda! This is very important. Any kind of meet up or activity has to be discussed in advance and built into a schedule. While this means that the element of spontaneity is vastly reduced, it also means that when the Dutch do commit to a meeting, not only will they show up on the dot, they will have ample preparation to get a fruitful outcome. This worked out great for me, since (I suppose) I am a person of planning and I do best when I am sufficiently prepared.
​
I was told the Dutch are always straightforward and brutally honest with me, to the point of no-bullshit frankness. I found this only partly true. It depends also on how well one knows the audience. On first meetings, I found most of them to be reserved in personal opinion. Having said that, they do quickly open up with their opinions, and they do it dispassionately, since it is also expected that other people may not share views, so one's opinions are rarely shoved down other's throats. Being an engineer, this made my work refreshingly easy since there was no ambiguity related to assignments and working methodologies. This was also true for the other individuals I met outside a professional context.

I loved the biking culture in the Netherlands. In most town centers, it is purposefully made difficult to enter using a vehicle, while biking routes are omnipresent. It is not a sport or leisure activity for them; it is an integral part of their lives. Almost everyone has more than one bike (a city bike, another one for racing, yet another for mountain biking, a spare one, etc). They do not let inclement weather be an obstacle to their cycling and even in wet weather or winter months, my colleagues would continue their cycling commute to work each day. Some of my colleagues who visited the Far East (Malaysia, for instance), they make it a point to rent a bike for the weekend and explore various places relying on pedal power.

And boy, are they tall. At 183 cm, I am no midget myself. But during a product demo in a workshop, I was painfully aware that I was the shortest person in a group of six. Well, there is a first for everything I suppose! And generally speaking, they are proportionately well built too.


Powered by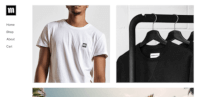 Create your own unique website with customizable templates.