City Center
Stamford House (Oranjie Building), 15 Stamford Road
Today the Stamford House has been rented to businesses that sell furnishings. Possessing an appeal of the bygone decades, the three storey Stamford House has an intricate facade, marble flooring and fine columns. All subsequent renovation work ensured that new additions do not clash with the original architecture.
Chinese Chamber of Commerce, 47 Hill Street
Bukit Larangan (Fort Canning)
Fullerton Building
After the war, it was used by the IRAS (Inland Revenue Authority of Singapore) and in 1997, it was gazetted as a conserved building. After renovations, it opened as the Fullerton Hotel in 2001. The building features prominent fluted Doric colonnades and that is what makes this (along with the former Supreme Court) one of my favourite buildings in Singapore. The Building faces the Singapore River on one side and the Marina Bay on the other. The side facing the river has an outdoor swimming pool upstairs and a cocktail area on the ground floor.
Goodwood Park Hotel

Once known as the Teutonia Club, it was an exclusive visiting ground for German expatriates. This club on Scotts Road was started to be constructed in 1899. A year later, it opened as the Deutsches Haus. When WWI broke out, it was seized by the British government in Singapore as enemy property. After the end of war, it was auctioned off to the Manessah family, who re-named it as Goodwood Hall in 1922. In 1929, it was turned into the Goodwood Park Hotel. During WWII, it was occupied by the Japanese Officers. Ironically, after the war, trials for war crimes were conducted on these very grounds and Japanese officers were tried. The hotel was renovated in 1947 and expanded. In 1989, it was gazetted as a national monument.
MICA Building (Old Hill Street Police), 140 Hill Street
Old Thong Chai Medical Institution
The earliest immigrants to Singapore could not afford traditional Chinese medicines. Thong Chai dispensed free medical advice and assistance, not only to immigrants, but also the family members and relatives accompanying hard working immigrants. They changed locations on several occasions, before moving to the present location. In early twentieth century, meetings were held to raise funds for mainland China. Gazetted as a national monument in 1973, the former Thong Chai Medical Institution stands at 50 Eu Tong Sen Street (at some point, known as Wayang Street) and was built in 1892. Traditional Chinese medicine physicians operated in the old medical hall, prescribing herbs and similar remedies for ailments such as the headaches, cough and cold. Traditional southern Chinese motifs feature heavily such as branches, blossom and so on, carved on timber. Thong Chai Medical Institution vacated the building in 1976. At one point of time, it was a pub and then a restaurant, and also received several restorations. Since 2005, it houses a healthcare company. But it is understood that the new owners abide by the stipulations laid down by the National Heritage Board. Visitors today arrive frequently to appreciate the building.
Old Supreme Court

Lau Pa Sat

Lim Bo Seng Memorial​​
Lim Bo Seng was born in the Fujian province of China. He moved to Singapore for his education in his boyhood years. He inherited his father's business after the demise of the latter. He, along with several other Chinese in Singapore, boycotted Japanese goods and raised funds to be used in activities against the Japanese. When his profile became too conspicuous, he fled to Malaysia and India. When he returned in 1944, he was captured and tortured by the military police, the Kempeitai. However, he refused to divulge information on the whereabouts of his companions. He died a few months later (at the age of 35) and his remains were brought to Singapore. This memorial in his honour was unveiled on the tenth anniversary of his death.
Chinatown
Blair Conservation District
Yue Hwa Building, Eu Tong Sen Street
The first in Singapore to have a lift, the six storeyed Great Southern Hotel in Chinatown was built in 1936. Locally it was known as the "Nam Tin". In addition to the hotel, there were several shops and other businesses. At one point, it was a fashionable destination for shopping as well as for celebrities from the SE Asian region. In 1993, the building was acquired by Yue Hwa Chinese Products Emporium, a Hong Kong based departmental store chain. Most popular products on sale are jade carvings, handicrafts, antiques and medicinal products. In 1994, it ceased the hotel operations and now focuses mainly on garments, art and furniture.
Majestic Theater
​Built by the tin and and rubber magnate , and philanthropist Eu Tong Sen, the Majestic Theatre was once a Cantonese opera house, built for his wife who appreciated Cantonese opera. It stands on 80 Eu Tong Sen Street and was designed by Swan and Maclaren. The architecture is a mix of Western and Chinese styles, featuring Cantonese opera scenes and dragon mosaic. The Majestic (aka Tian Yan theatre for a while) is a fine example of the use of imported tiles on the facade of a building. These panels depict scenes from Cantonese opera. It was completed in 1928 and operated as a Cantonese opera until 1938. It returned as the Queen's Theatre under the Shaw Brothers, until the Japanese took over in 1942. The theatre screened Japanese propaganda films till 1945, when it received its present name. In 1983, the Cathay purchased this place and continued to screen movies until 1998. After extensive renovations, it opened simply as The Majestic.
Istana Woodneuk
Built in early 20th century, Istana Woodneuk was a royal palace owned by the 21st Sultan of Johore, Abu Bakar and stands on modern day Holland Road and Tyersall Road and right next door to the Singapore Botanical Gardens. In the 1860s, William Napier (a lawyer and newspaper editor) sold his land to Abu Bakar, who wanted to maintain a presence in Singapore. A palace was built, complete with electricity, in 1894. There was another building next to it by the name of Tyersall House. A fire, thought to be caused by faulty electrical wiring, burned down the house in 1905. During World War II, this place was used as a place for 700 recuperating soldiers from the Indian Regiments, in a temporary military hospital. Unfortunately, it was bombed by the Japanese and not a soul survived. The original blue roof was lost in a 2006 fire. Today, the once handsome Istana house is covered by thick vegetation and in ruins. There are gaping holes in the roof and walls have caved in at several places. Apparently, the graffiti work could have been the hand of local gangsters. Apart from the discarded plastic bottles, I did not see any signs of people having recently visited this place. Looking at beams fallen all over the place, my companion and I abandoned any plans to go upstairs. This is a not a hugely promoted or documented place, but it was an hour well spent here, right in the heart of Singapore.


MPH Building

At the junction of Singapore's Armenian Street and Stamford Road is the Vanguard Building, aka MPH Building. A three storied building, this 1908 red and white Edwardian style brick building started as the headquarters for the Methodist Publishing House, later renamed Malayan Publishing House. As the Methodist Publishing House, it published materials for the Methodist mission. It is no longer a bookstore today, although there is another store on Robinson Road in the Central Business District. This building has been refurbished several times and changed hands a fair bit in recent times. At one point of time, the old MPH bookstore was regularly visited (along with the demolished National Library) by students and library-goers. Known as the Vanguard Building for a period, today it has been leased by the Singapore Management University to cater to its expanding programmes
Cathay Building

​
Jinricksha Station
Standing on the crossing of Tanjong Pagar Road and Neil Road, this was the former rickshaw station. Manual rickshaws were very popular in the late 19th century. This imposing station was built in 1904. Rickshaw pulling was hard work and living conditions were not too good as well. Most rickshaw pullers did not own their rickshaws. Opium usage among was very high among them. Slowly they started to reduce and their demise accelerated with the advent of buses and cars. This triangular plot of land on which the station was built in 1903 on Neil Road is a memory to the hard work of rickshaw pullers. Rickshaws were introduced from Shanghai and the pullers faced fierce competition. They were exploited by the rickshaw owners and lived in inadequate facilities.
Tanjong Pagar (Keppel) Railway Station
I will declare upfront that I have no hesitation recommending this place to other visitors. Today this 1932 built station is no longer in use and all railway equipment has been returned to the owners, the KTM (Keretapi Tanah Melayu). The station building is small (comparatively speaking), but the central area is fairly spacious, housing ticket counters and magazine stores. Four impressive sculptures adorn the station façade, depicting commerce, agriculture, industry and shipping. Once, trains ran from here to the Bukit Timah railway station and onwards to the Woodlands Station, before joining mainland railways (crossing over the Causeway built in 1923) in Malaysia, and even into Thailand. In the yesteryears, they were also used to transport goods (for example, beer from the Archipelago Brewery on Alexandra Road) to the ports for international trade.
The railway line was started in 1903 and sections of it were extended in 1920s and 1930s. eventually, the connectivity started from Tanjong Pagar railway station to Tanglin, Tank Road, Bukit Timah, all the way to Kranji and Woodlands, and then on to mainland Malaysia. Tin and rubber industries were most of the driving factors, in addition to the ABC beer factory. I had the pleasure of taking the train from here all the way to Kuala Lumpur and Alor Setar (the nearest railway station to Langkawi Island). Since the train was "international" in that sense, there were passport controls on the platform, before boarding the train. Diesel locomotives hauled passenger trains. I have to admit, with a tinge of sadness, that the closure of this railway station was not news well received. But the heartening fact is that there has been a healthy debate, including members of the public, revolving around the fate of this parcel of land. Today the railway land has been converted into the Green Corridor and the Green Corridor Run, an annual ten km run, flags off from here and ends at the site of the Bukit Timah Railway Station. On public holidays, Land Transport Authority of Singapore (the station building has reverted to them now) opens the station premises to the visiting public for free and there are temporary exhibitions showing photographs and video clips from the railway era. The Green Corridor can be easily accessed by the public and is well used by joggers, cyclists and schools that organize short trips to explore the butterflies, dragonflies and fauna seen here. Residents of nearby areas routinely visit this place, some with their dogs (dogs are legally permitted to be off leash here to stretch their legs and exercise their olfactory nerves).
Central Fire Station
---
Powered by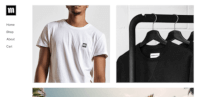 Create your own unique website with customizable templates.